Hi team,
We are trying to experiment with automation using Mac's Automator App and Pixelmator Pro, but can't find inside Automator's menus Pixelmator's Style & Effect & Export options to give the next command to Automator.
Here is what we see: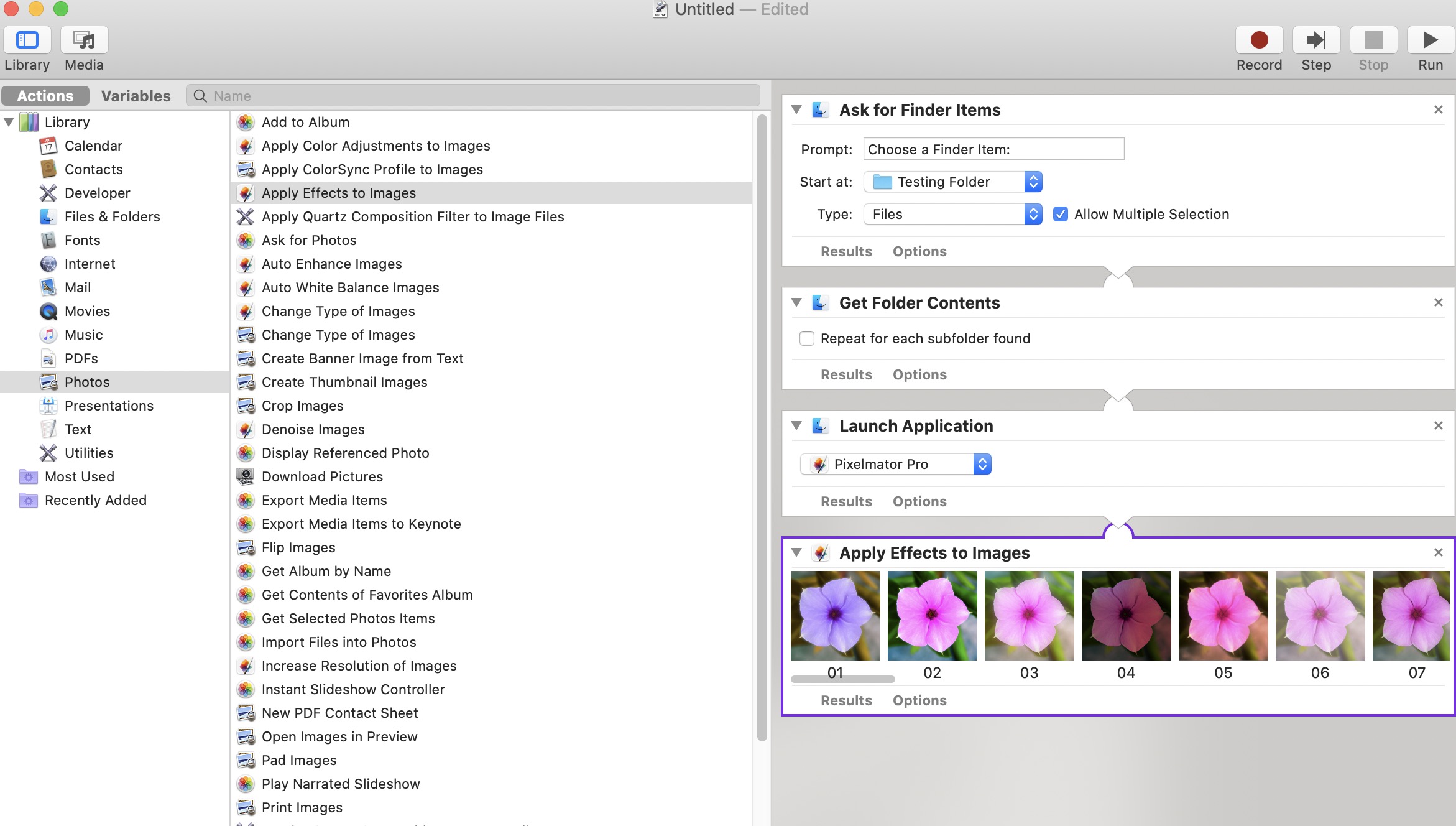 but can't find inverted effect.
And, seems there are no Style (we wanted stroke with inner shadow) & Export options (max quality, for web, and 0,5 size)
Did we miss something? Should we activate something inside Pixelmator or Automator App?
Would you be so kind to explain!
Sincerely,
Igor