Hey there,
I just bought Pixelmator Pro for my Mac, and im really happy with the editing options the software gives me.
But I have one Problem. I tried a bit around with opening photos from my photo app directly into Pixelmator. I edited them, saved and closed them with the feature enabled that should keep the changes saved on iCloud (keep the Pixelmator file).
Now when I reopen the photo, it just gives me a view that looks like the image is not edited in Pixelmator (the layers and layer settings etc. are gone), and I just have the edited photo like its an unedited one. If I try the same with a photo imported from a "normal" folder on my Mac, its the same situation after closing and reopening.
I also looked up the files in my Pixelmator Pro folder in iCloud Drive, but except for one image I exported as PNG to this folder, its empty.
The only way to save my progress seems to be exporting as a Pixelmator Pro file, but tbh this is not very practically when I want to get the original version of an edited photo in my photo library.
Has anyone a solution for that? Am I too dumb for using it? Thought it was an automatic system which detects that this image was already edited?
Screenshots of my settings are attached below. They're in German but I think its understandable which setting is which.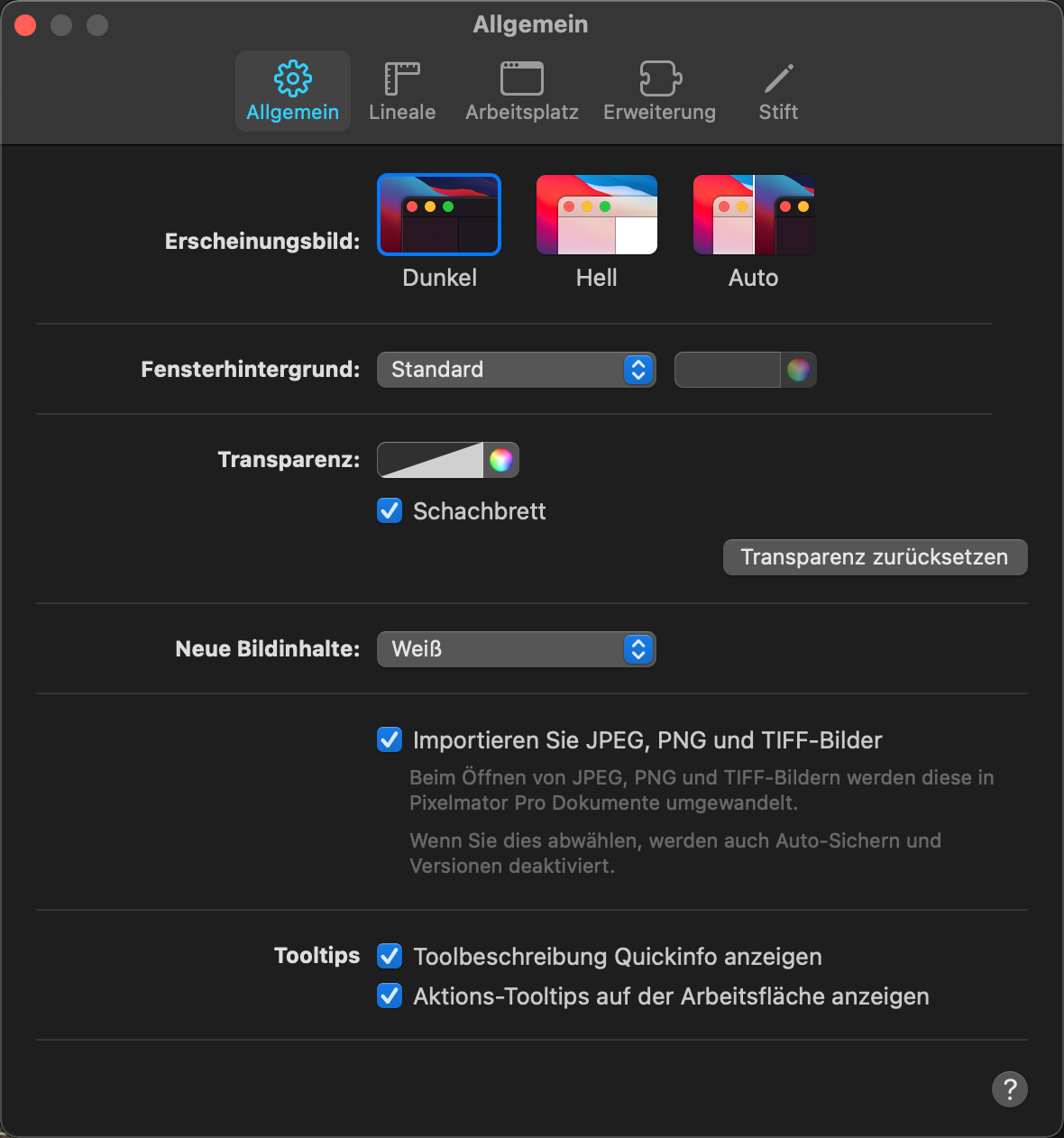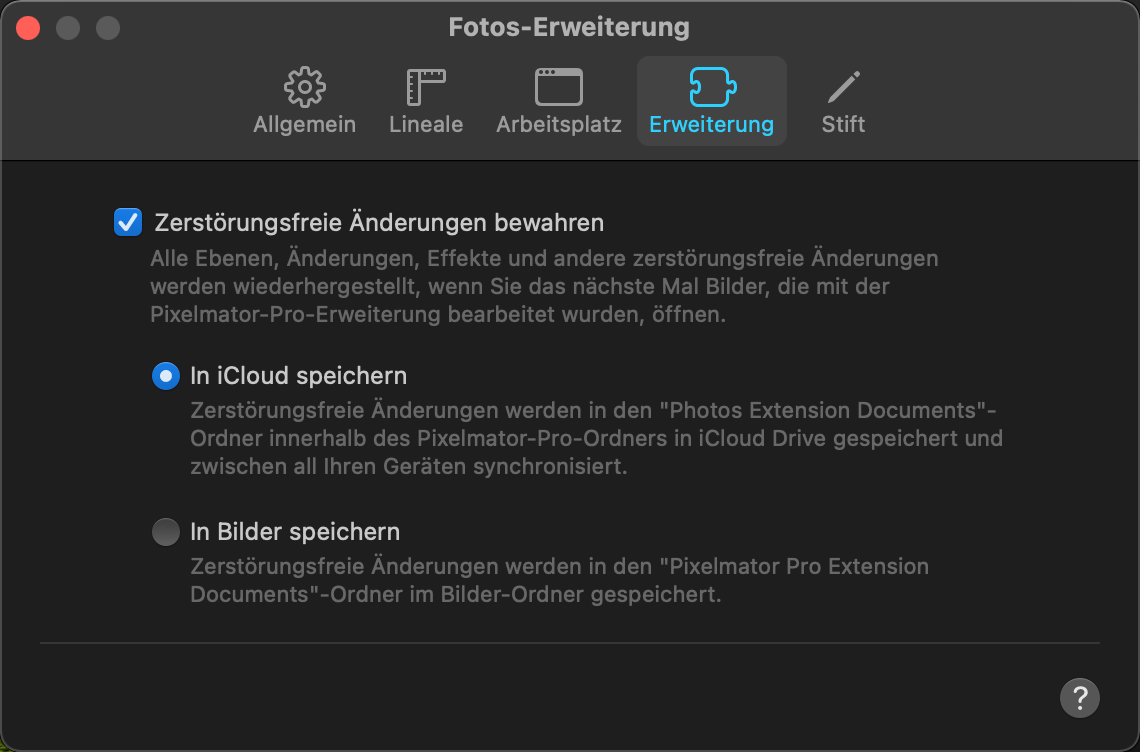 Thanks in advance!