Hi team,
We're trying to automate a workflow with thousand images using Keystroke Sequences, and have found a big bug with shortcuts using OPTION button!
By default when you click OPTION button in Pixelmator it changes Reset Style button from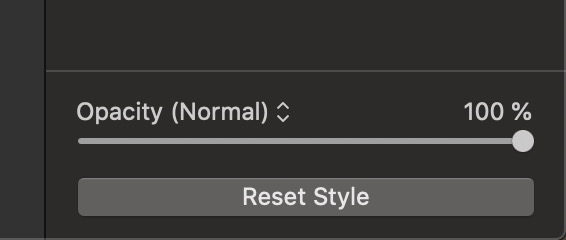 to Flattern styles (sorry, screenshot impossible to take), and this strange feature causes big problems with any automation tools: Automator & Accessibility Keyboard Panels.
Now Apple considers OPTION as the separate button inside the shortcuts using OPTION in Pixelmator, and this is crashes all automation workflows.
So, two questions:
1) How to disable the Reset Style to Flattern styles OPTION click feature? Who need this?
2) If the first task isn't possible, than how to change the default following Pixelmator's shortcuts from

to "CONTROL + ," and "CONTROL + ."?
Sorry, didn't find the solution inside the Pixelmator's tutorials
https://www.pixelmator.com/support/guid ... -pro/1212/
and
https://www.pixelmator.com/tutorials/re ... shortcuts/
Kind Regards,
Igor