The Pixelmator Photo 1.1 major update is here! And it really is a big one. We've added full compatibility with iPadOS 13, full-featured batch editing, an all-new and improved workflow, export resizing, and some smaller improvements and fixes.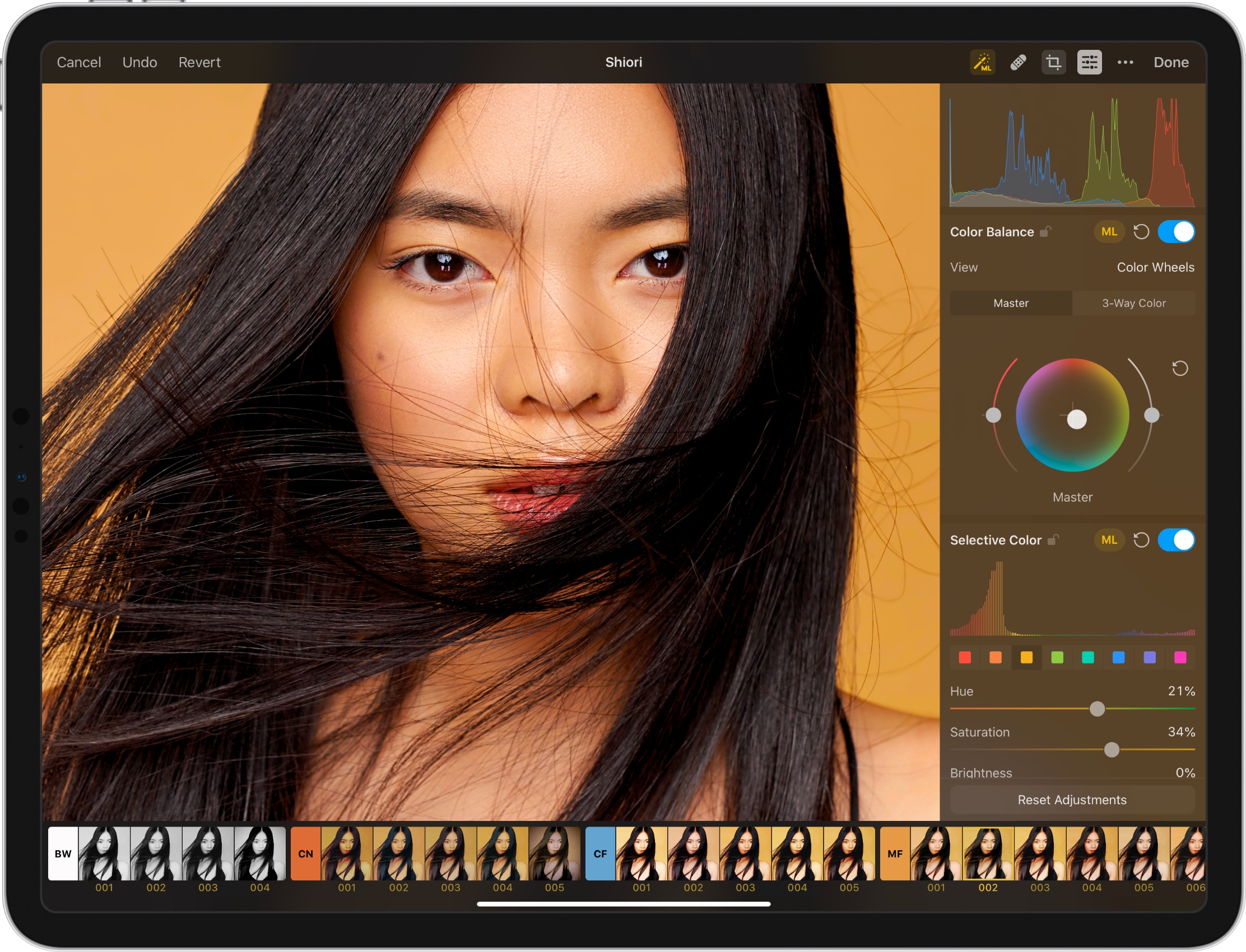 iPadOS 13.
Everything seems really cool in its own right so it's difficult to pick just one headline feature but let's start with iPadOS. iPad OS 13 support is a very big part of this update and with our Files-based design, you can now take full advantage of support for external drives and new external locations.

Batch Editing.
Batch editing is huge! We've brought a really full-featured batch editing experience to iPad that's, let's face it, even better than what we currently have on the Mac with Pixelmator Pro. A lot of that is down to Pixelmator Photo being a dedicated photo editor, of course, but it's amazing to see all the incredible machine learning features now being available for batch editing on iPad.

All-New Workflow.
The one new feature that might not be as flashy but will directly affect every single current and future Pixelmator Photo user is the all-new workflow and direct integration with your iCloud Photos library. Gone are the days of having to import photos and manage separate Pixelmator Photo files, everything is now simple and intuitive.
If you're editing in your Photos library, edits are automatically saved to the same images you open. Nondestructive edits are preserved too! And if you're editing in Files, Pixelmator Photo does some magic to save changes back to the same image while preserving nondestructive edits in a linked file.

Export Sizes.
Finally, we've also added the ability to export images at different sizes, which is a nice little extra that we found time to squeeze in between all the other huge things and foundational changes to Pixelmator Photo.
Download Now
We really hope you'll enjoy the update and we can't wait to surprise you with more awesomeness in the future. Until next time!