UPDATE: We can safely say everything's definitely working now and anyone who previously wasn't able to download or buy Pixelmator Photo on these devices can do so. Hooray!
*Ahem.* Welcome to the very first thread on our brand new Pixelmator Photo subforum! It appears that, due to an App Store bug of some kind, some users who have pre-ordered Pixelmator Photo on the iPad mini 5 and the iPad Air 3 are unable to download it. The Compatibility section of the App Store description for Pixelmator Photo shows that Pixelmator Photo is compatible:
But when attempting to download the app, people are seeing this: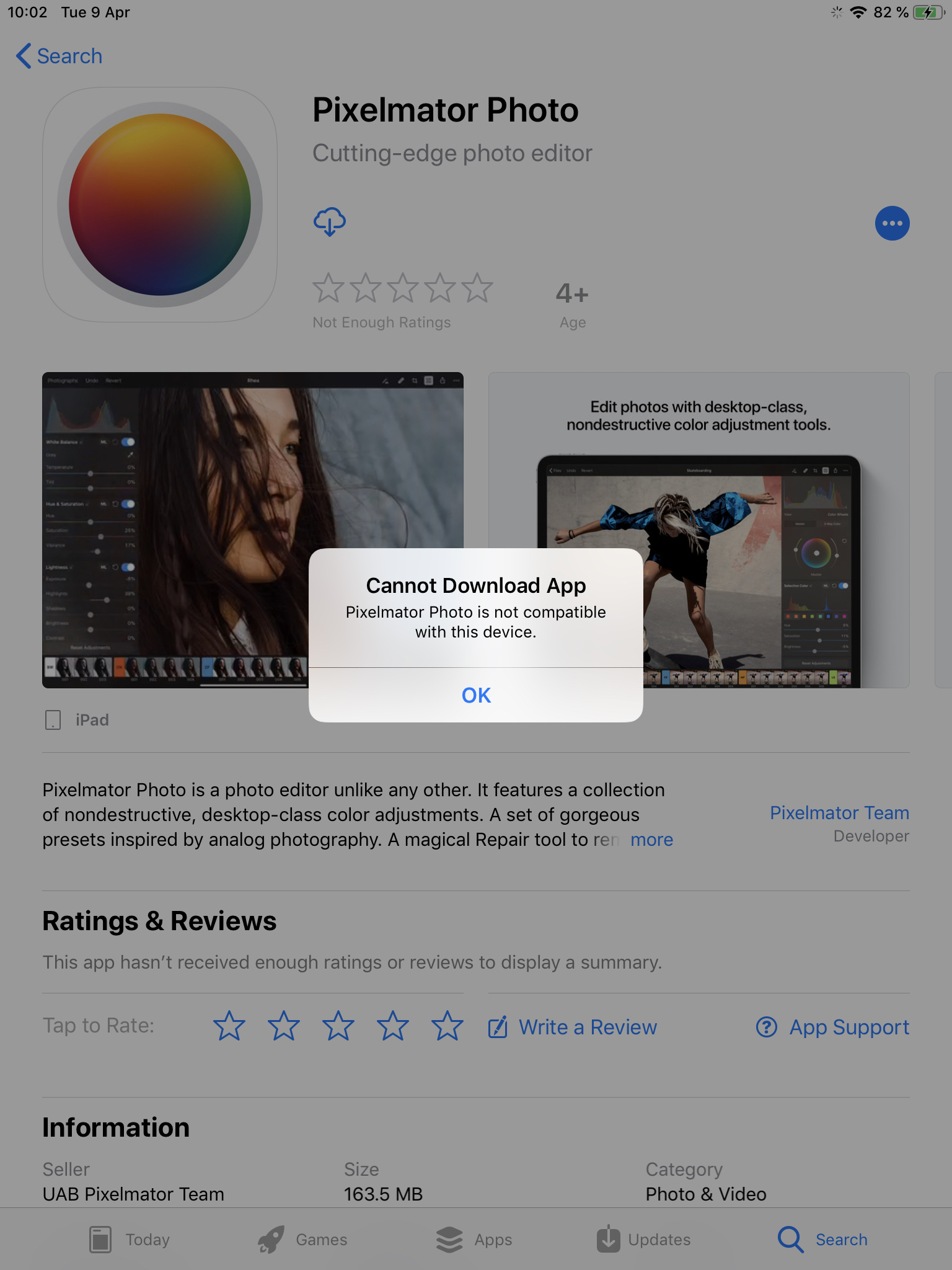 Any of you having this issue, please please get in touch with us at
support@pixelmator.com
, we've created a special TestFlight group for you and we'll get you a copy of the app this way for now — we're really sorry for any inconvenience.
P.S. This isn't quite the start to the day that we were expecting either.