2018-10-12 14:05:37
I would like to be able to override the default name for all layers at the same time.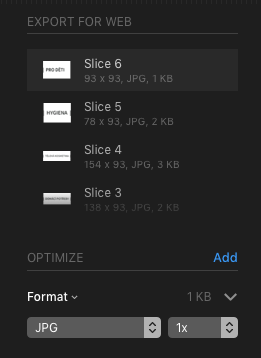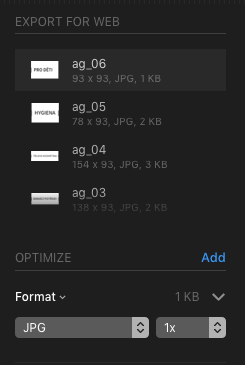 2018-10-16 10:13:38
Are those the names of your layers, by any chance? If so, have you tried adding them as object slices (by Control-clicking the layer and choosing Add for Export)?
2018-10-16 13:32:41
No, you misunderstood me. I just want to assign a standard name for all the slices, for example, "ag" instead of "Slice".
2018-10-17 08:24:20
Got it, got it, I actually did understand, it's just that my answer wasn't all that great. So yeah, feature request noted, we'll see what we can do.

P.S. The reason I suggested adding the layers as object slices is they'd then be assigned the names of the layers but, obviously, the layers won't necessarily be named using the naming scheme you're looking for, so it wasn't a great suggestion.
2018-10-17 17:41:02
Okay. Anyway, thanks for the reply.
It would be great to see this feature in the next updates.