As a fellow iOS/macos developer, I have been a long-time customer, user, and fan of Pixelmator and Pixelmator Pro, and I wanted to ask a question that I hope one of the developers can chime in on.
What is the curve-fitting algorithm used in the curve editor?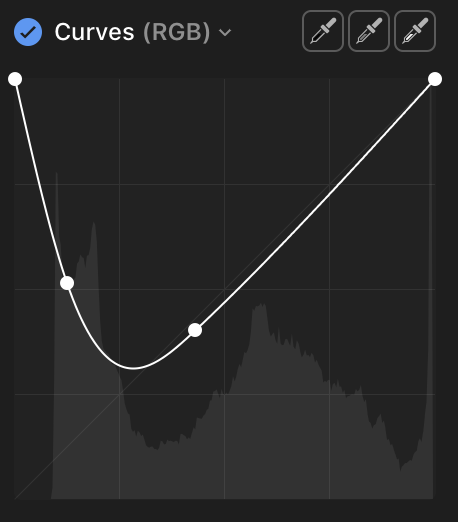 To the best of my knowledge, I believe it's a form of Lagrange Interpolating Polynomial (capped at the bounds of the editor)?
Thank you,
keehun