2018-09-10 08:55:20
Hi everyone. Just wondering how to do a text outline as per the attached images? Many thanks.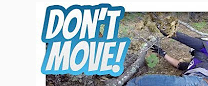 2018-09-10 09:54:37
Hi Jonny.

That sounds like an easy one. You just need to add a stroke to your text.

You don't say whether you're using Pixelmator or Pixelmator Pro so:
In Pixelmator, Stoke is in the Styles Palette (⌘7 to show/hide)
In Pixelmator Pro, Stroke is part of the Style tool.

Tip: If you find that the Stroke intrudes too much into the lettering, create a copy of the text (without the stroke) and position it in front of the text with the stroke.

Hope this helps.

- Stef.

2018-09-10 10:07:28
Hi Stef,

Great stuff - many thanks. I'll give that a go and report back. Thanks again.

2018-09-10 10:18:46
Hi Stef, got it! Yes, it encroaches into the lettering, but creating a non-stroke copy and then overlaying sorts this! Perfect. Many thanks.