Hi,
I'm trying to make a logo in Pixelmator as a vector shape, so that once made, I can scale it. It's of a basketball, as you'll see below. I've drawn the shape and after much playing around and searching I've managed to get the internal curved lines inside the outer circle of the ball.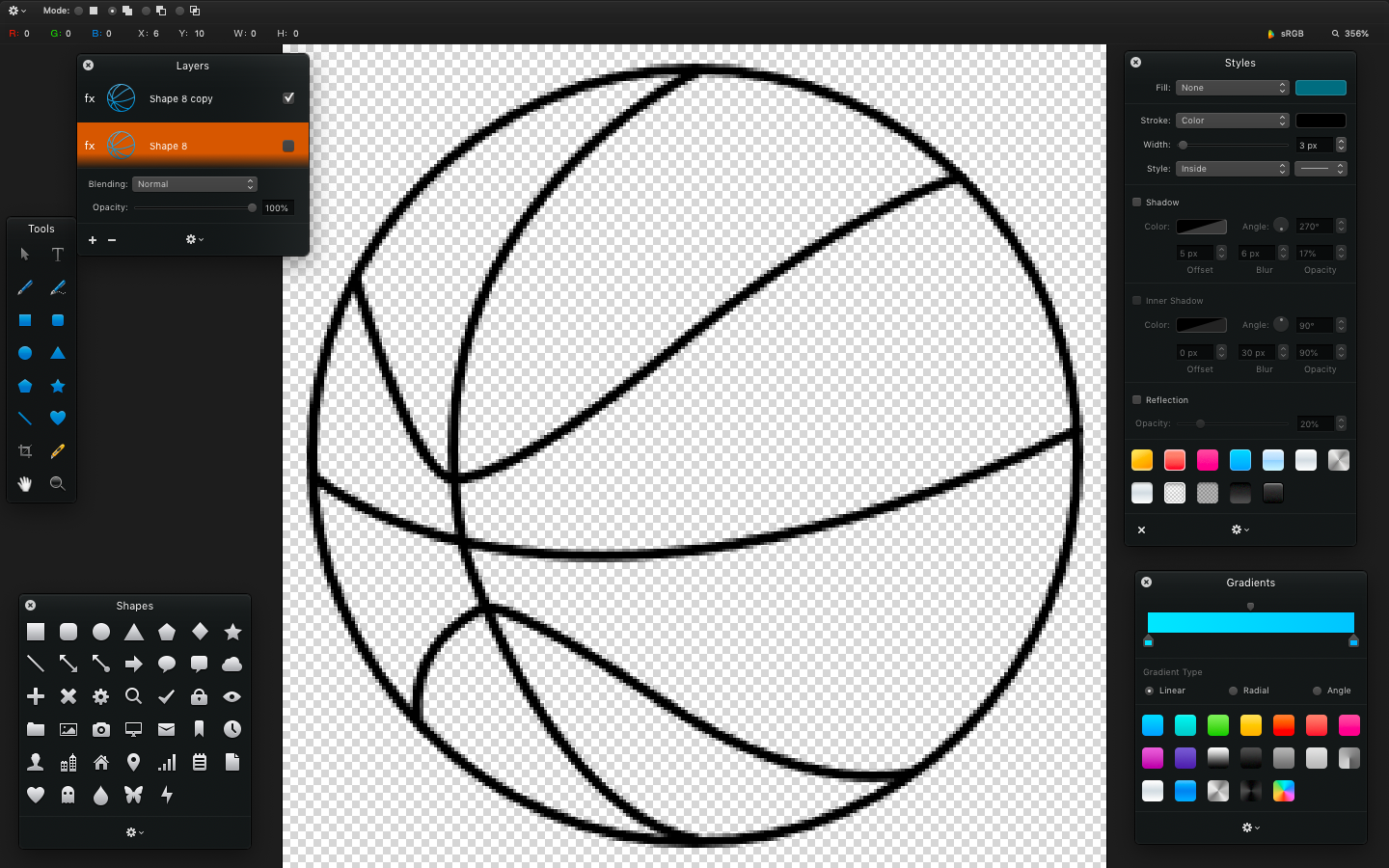 When I select the shape and choose a fill colour, it colours over all of the internal lines.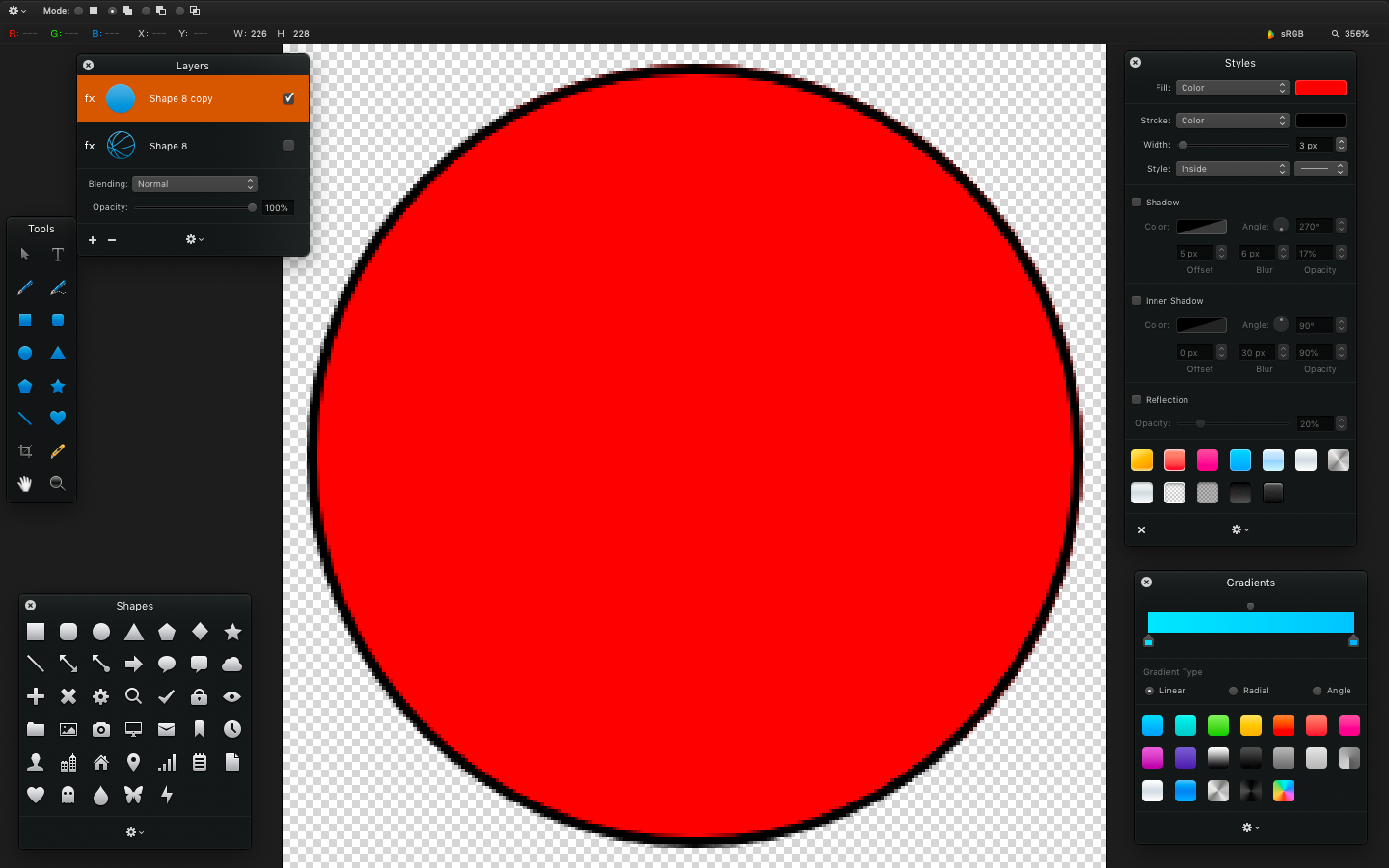 So that's problem one. But beyond this I don't want a wholly single coloured ball, but alternating colours in the various segments.
Firstly, is this possible? If so, how would I go about achieving it? I've been searching high and low and not been able to find a solution, so I'm hoping you'll be able to help.
Many thanks