Hello folks,
I've just created another preset called "Black & Orange". The name suggests that it mostly boosts orange and yellows as well as desaturates other colours. It's sort of niche preset, because it mostly suits only night city shots (or late evening shots). It won't work well with daytime shots. It brings a bit drama into your image (and again - Clarity tool would help with that too), particularly works well with drone shots of night city streets.
Here are the results with some tweaking: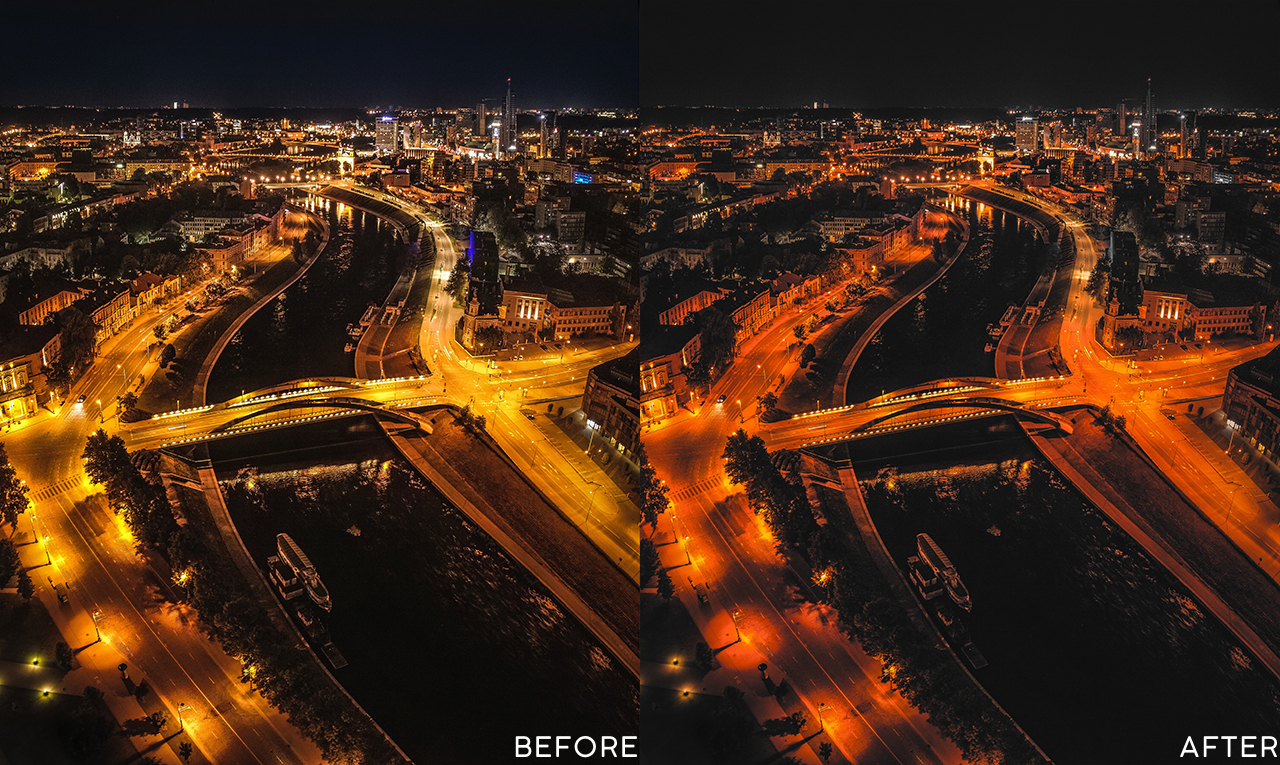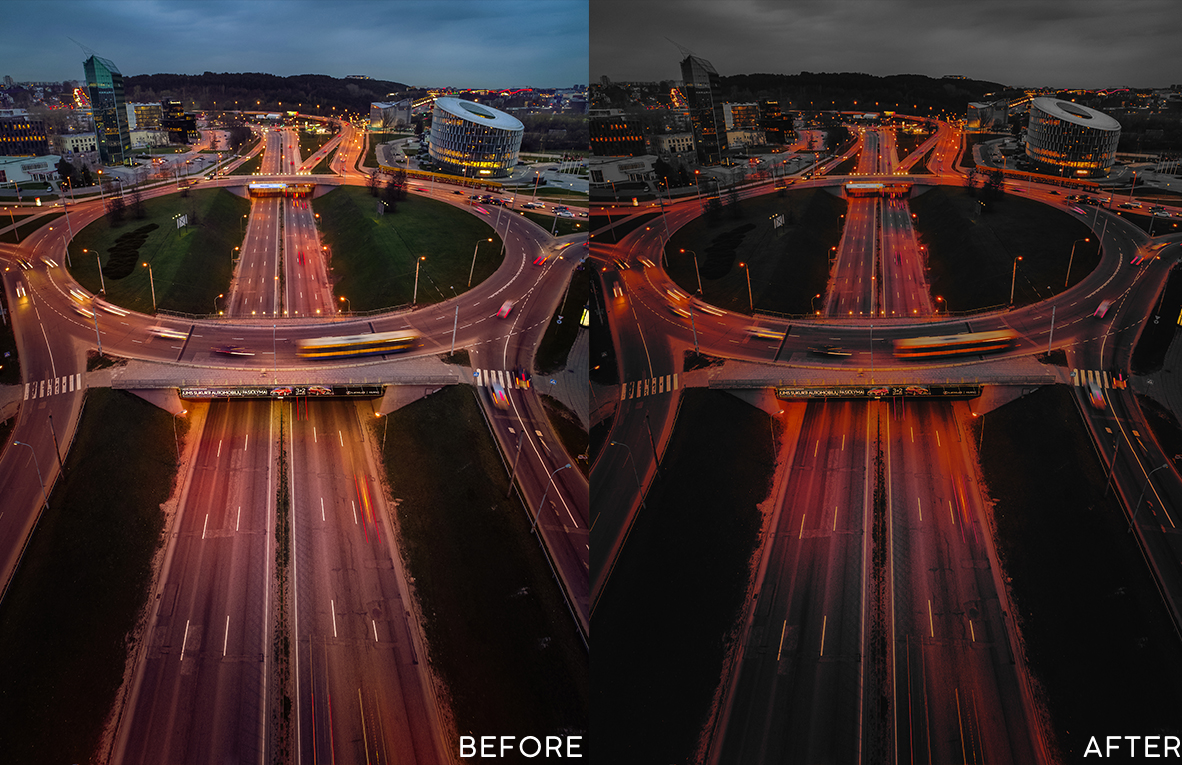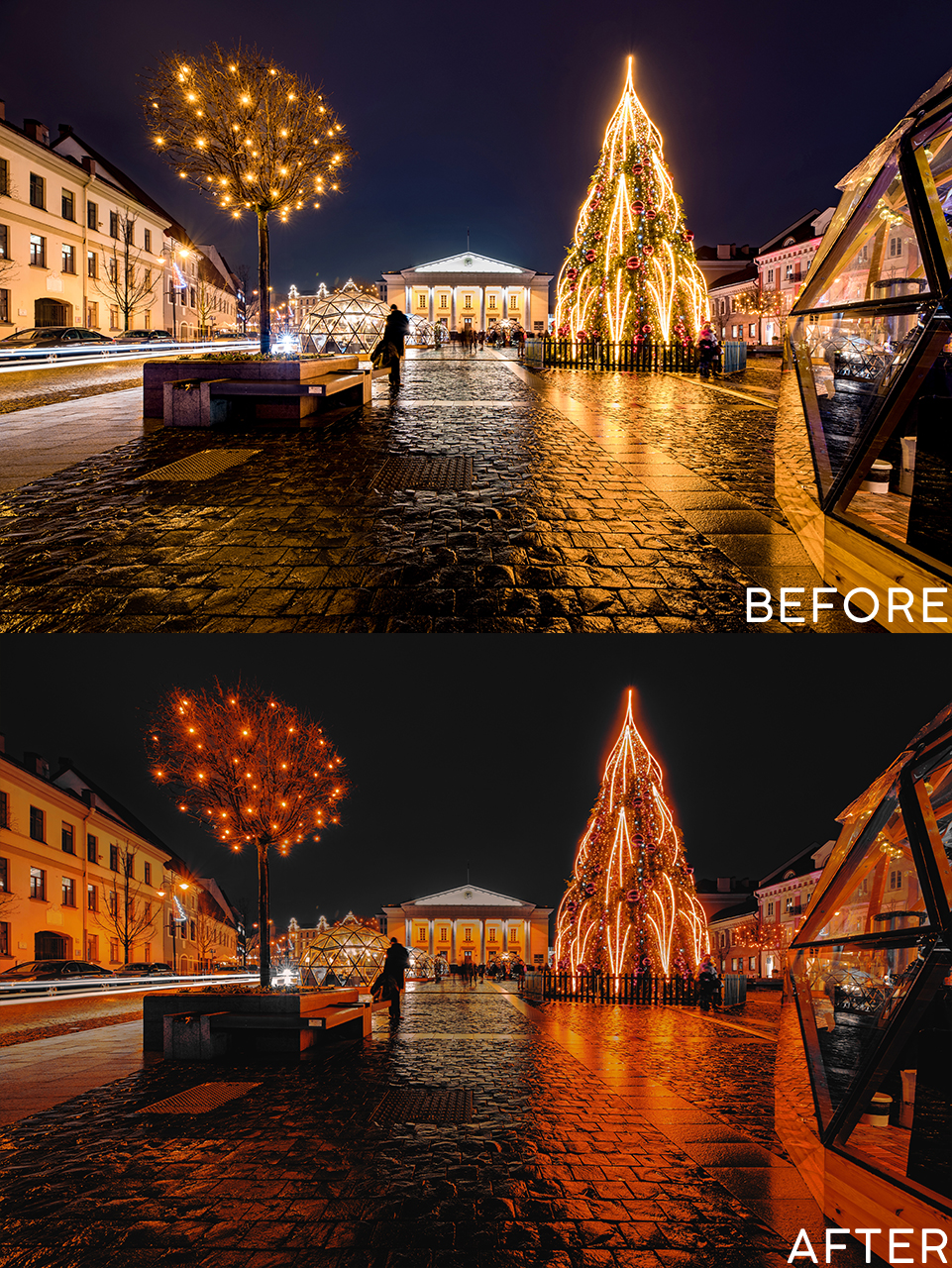 As with most presets, your success of applying it may vary - don't be scared of huge color shifts, just bring down Midtones saturation slider (or general saturation slider). If you get too dark image, I suggest to play with levels.
Here is the download link:
https://1drv.ms/u/s!AnqHxgi7mCc0gYMnt6m ... g?e=z7es4P