I don't know if this is a bug or not, but I decided to post it here.
When I place pxd files somewhere on internal drive of Mac, thumbnails in the Finder will be displayed in the correct aspect ratio.
However, if you move the pxd file to an external drive, the aspect ratio is broken (any file will be 1:1).
Please see the attached image.
I created a 2048x1024px image in Pixelmator Pro and saved it as a pxd file.
When I put it on the internal drive, it shows the correct aspect ratio (2:1), but when I move it to an external drive, it becomes 1:1.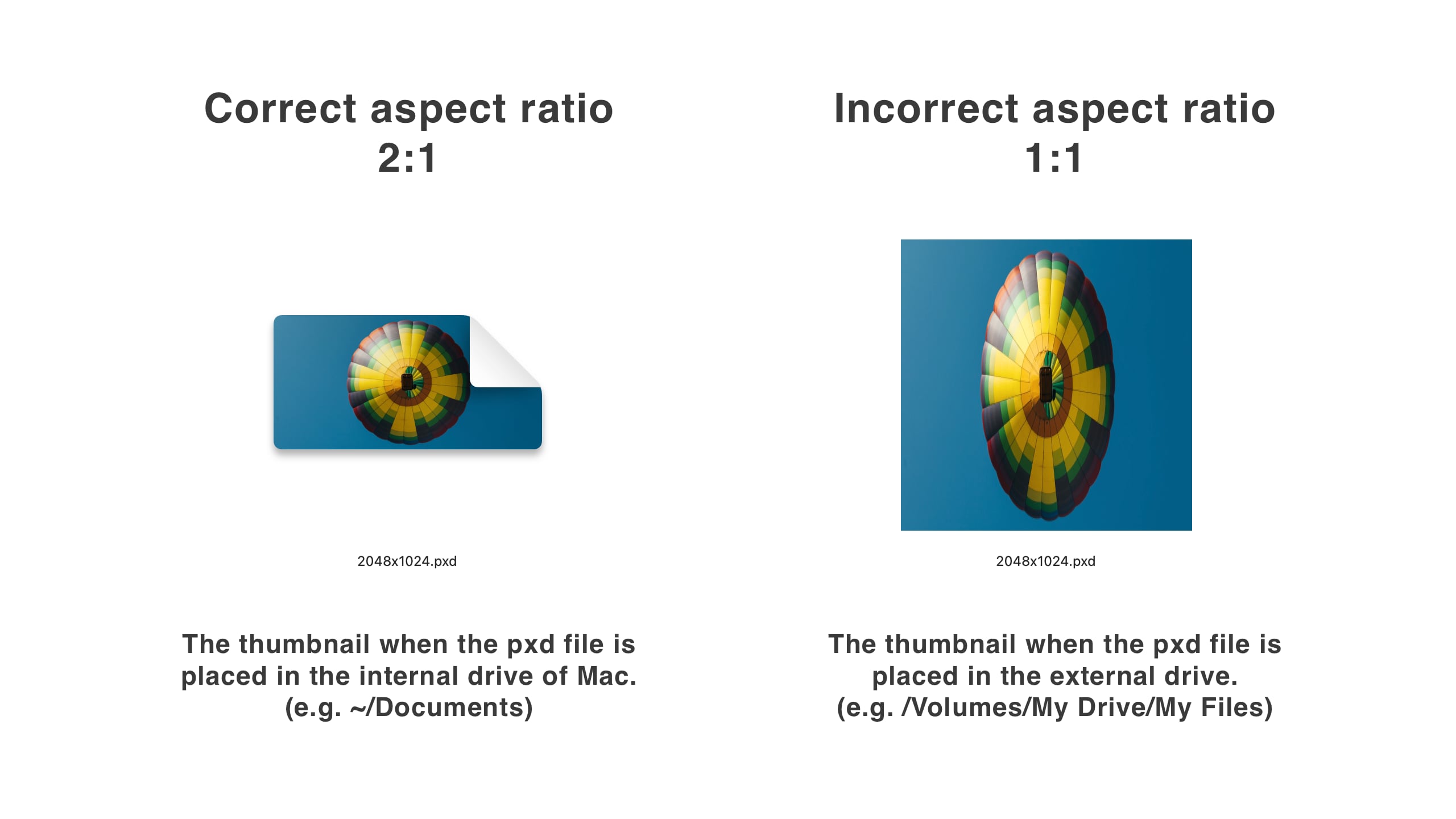 Images with incorrect aspect ratios are very unsightly.
If this phenomenon is not specific to my environment, I hope it will be fixed.
MacBook Air (M1, 2020)
macOS Big Sur 11.4
Pixelmator Pro 2.0.8 Junipero