Hi team,
One more question about Keybord Shortcut for created Export Preset - how to do it?
We created new preset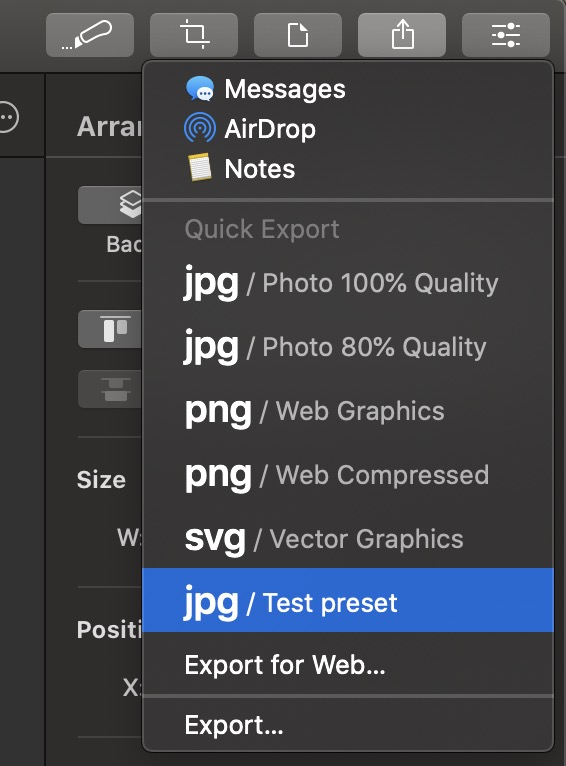 Created shorcut

but shortcut not working, and not appearing in dropdown menu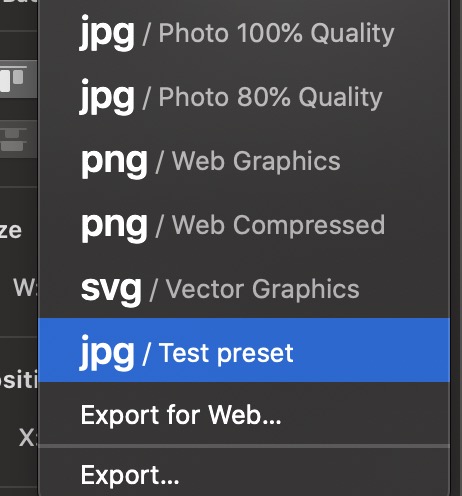 Tried different way to target this item with new shortcut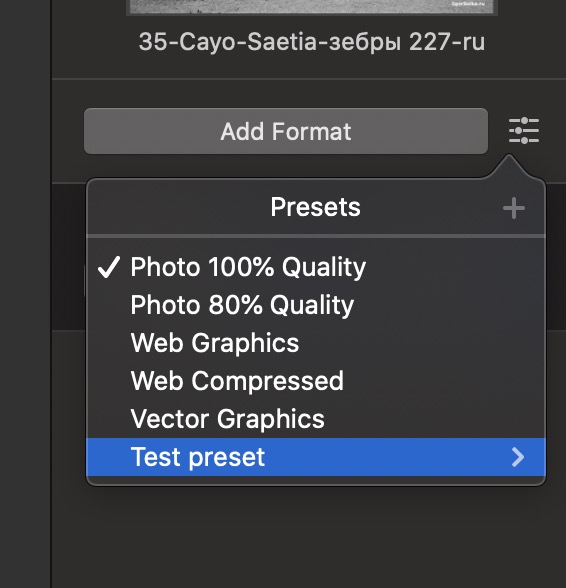 And again no luck!
Second question.
You created short tutorial about Export possibilities -
https://www.pixelmator.com/tutorials/ov ... t-for-web/
, but didn't mention how to Export images inside Pixelmator Pro!!!
All tutorial about dragging and dropping images, so few questions:
1) Is it possible to export images with different sizes to different folders? Maybe with Apple Script?
2) If we Export using this menu item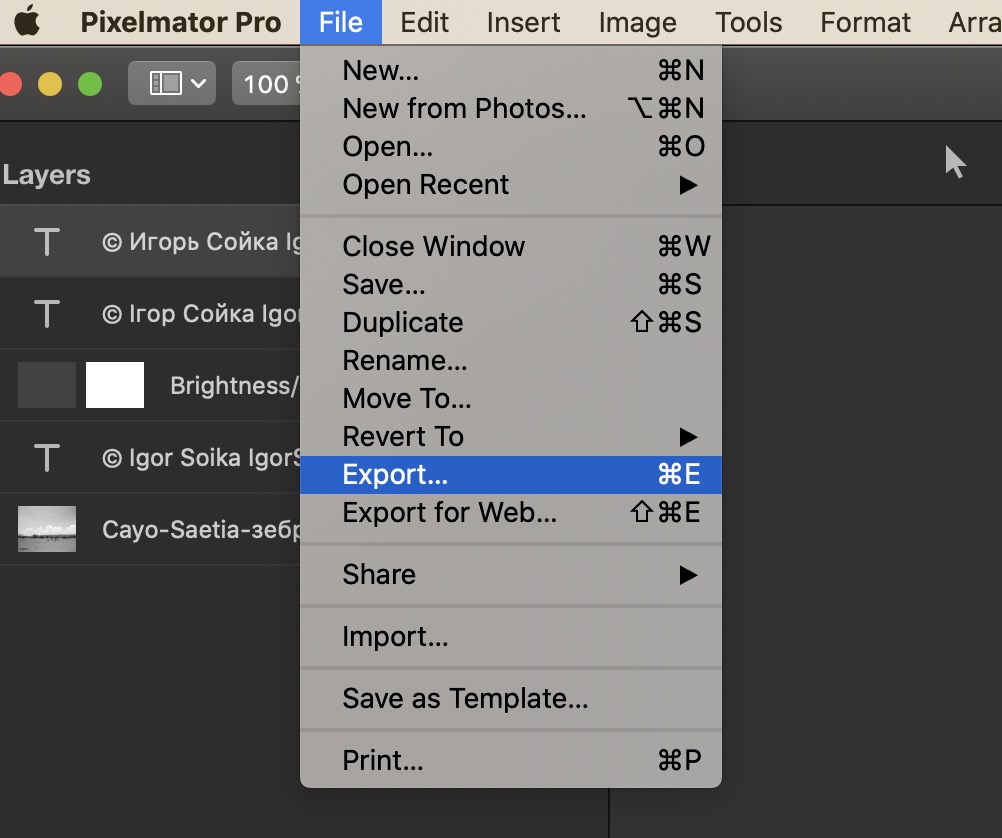 we have the image 30-50% bigger in weight (in kb), comparing to Export for web 100% quality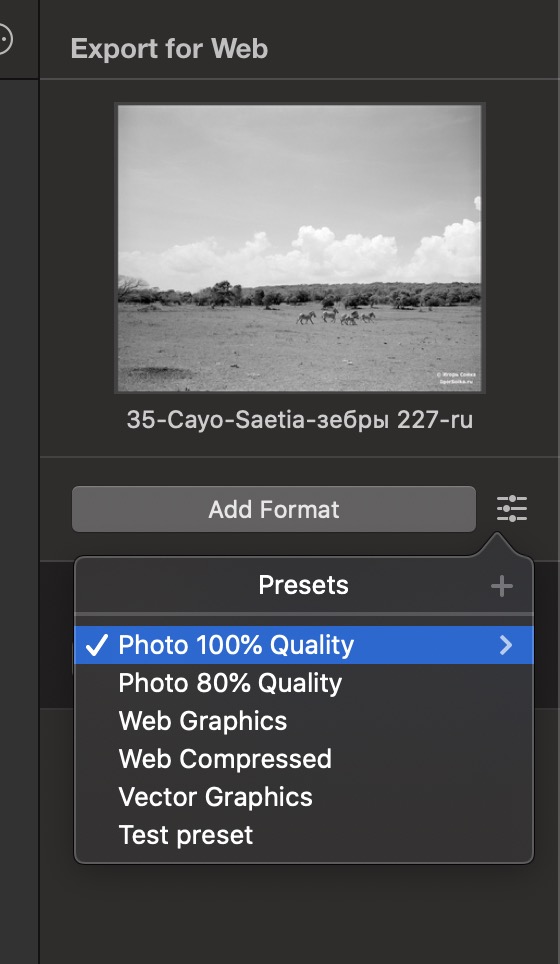 What is the difference?
3) After we click "Export for web" shortcut letter "K"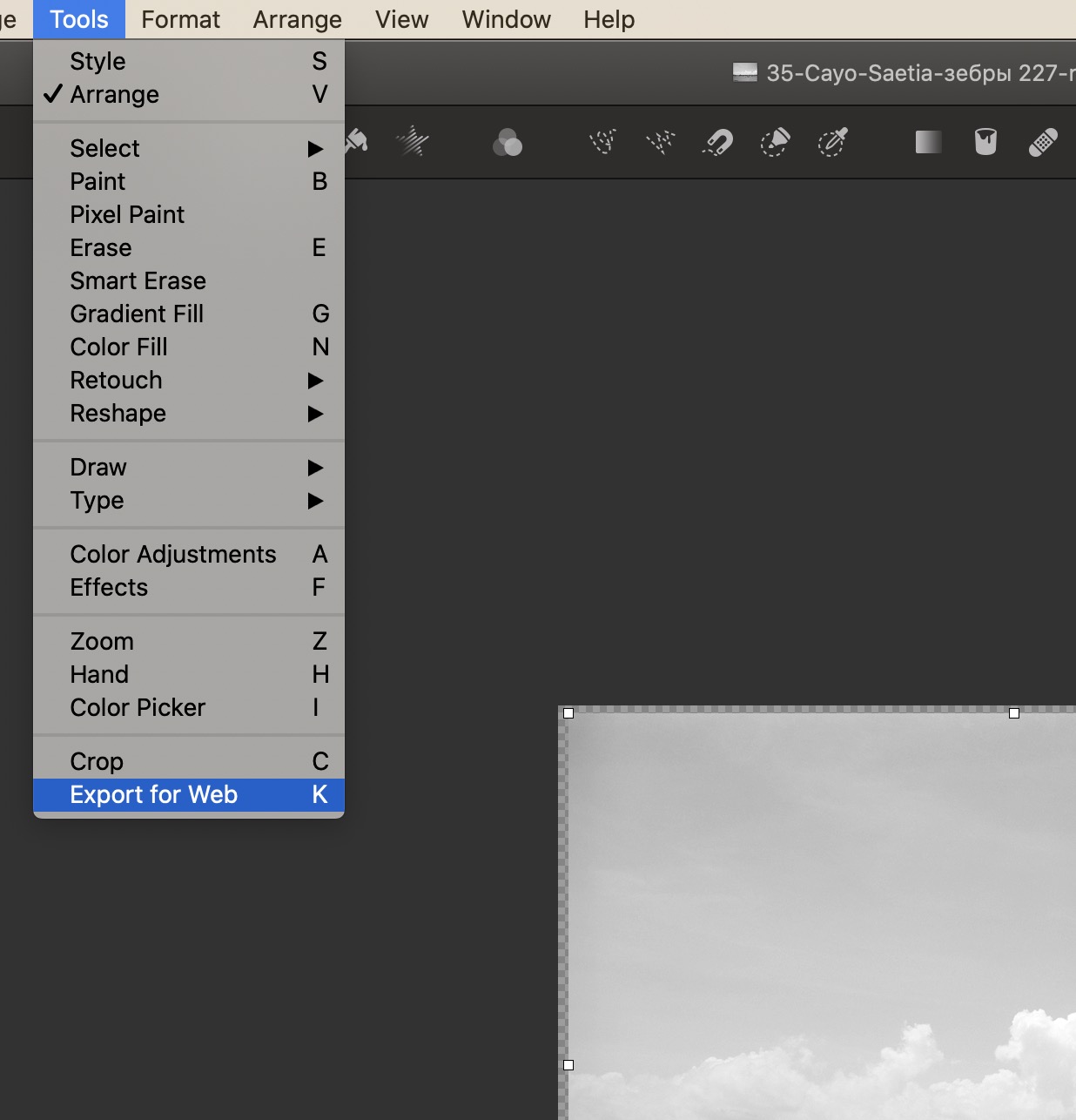 is it possible to have already activated Export Preset we created, now we have default one size option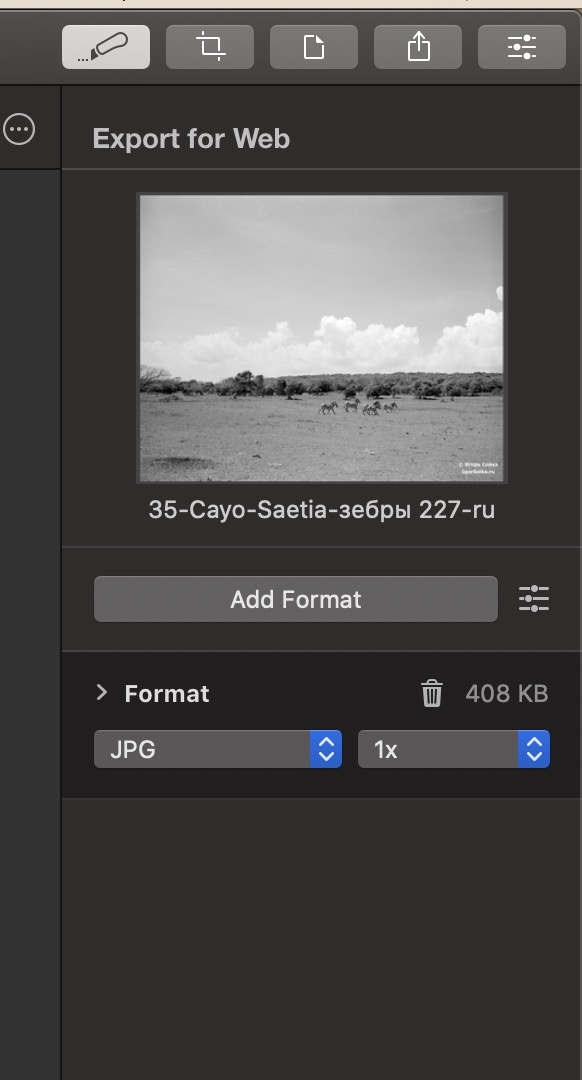 Preset is not actiivated!
Can you help?
Sincerely,
Igor