Hi team,
Can you explain, how we can set Keybord shortcuts to the new preset?
Here is what we did:
1) Created and saved new preset inside Style, and moved it to the first position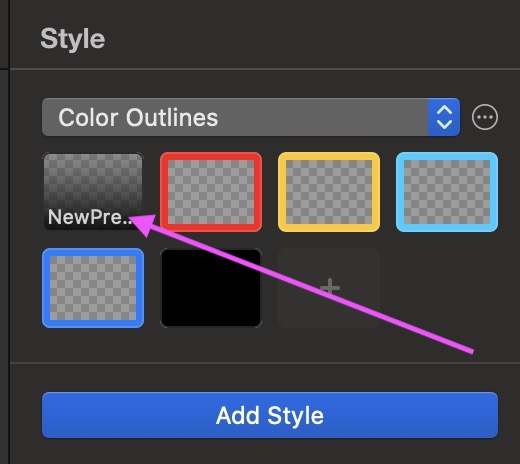 Named it NewPreset
Preset consists of: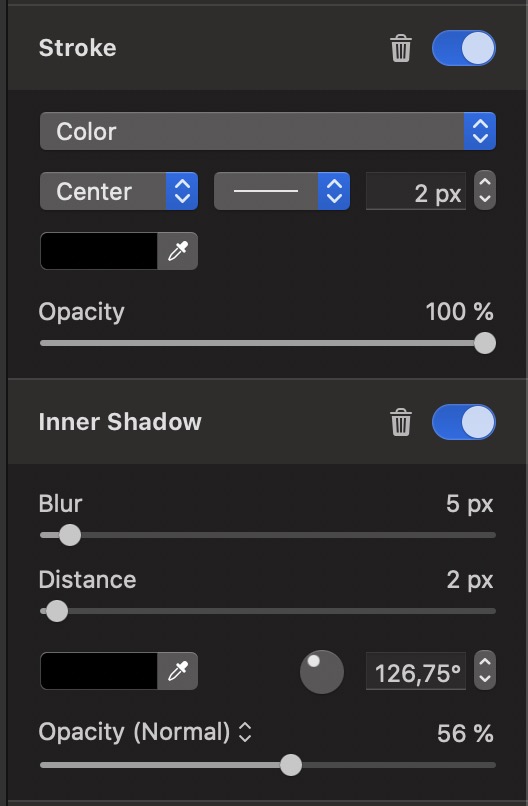 2) We created the shortcut for Pixelmator menu Color Outline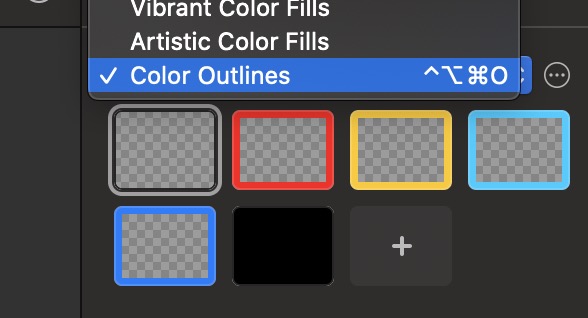 But shortcut isn't working.
What did we miss?
Sincerely,
Igor