Dears,
this is an important feature to adjust a layer based on pre-render black and white image mask.
I tried to use the color selective tool but it can not select exact pixel ranges what so ever I tweak the range slider.
so my request is to be able to just copy that black and white image to another layer mask without any processing.
please check this image of the inaccuracy of the color selective range: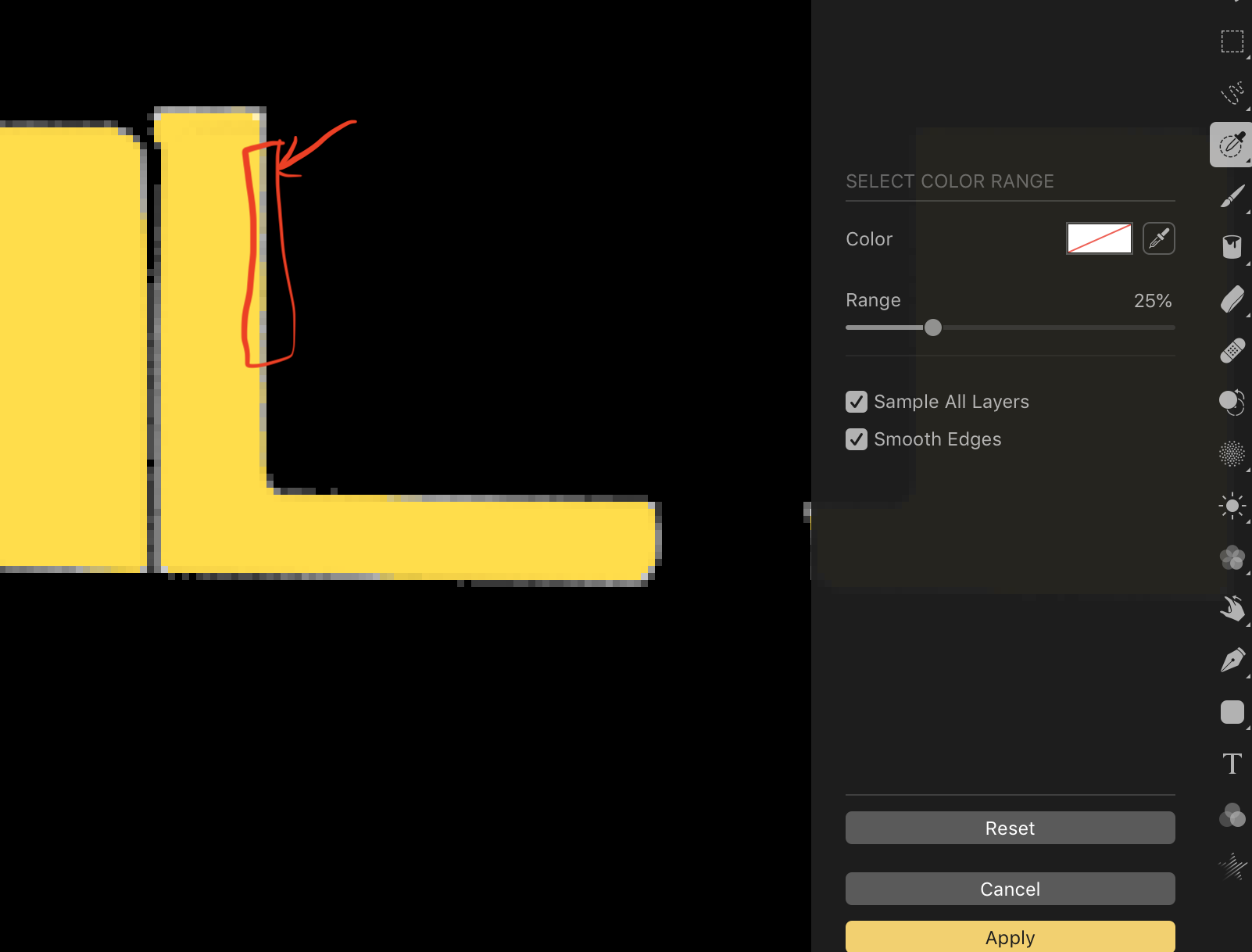 Awaiting your feedback,
Thank you.