I'm trying to make a page with the effect of slices cut into it as if for inserting into, the corners of a frame then appearing to slot in to the slices. Something like this...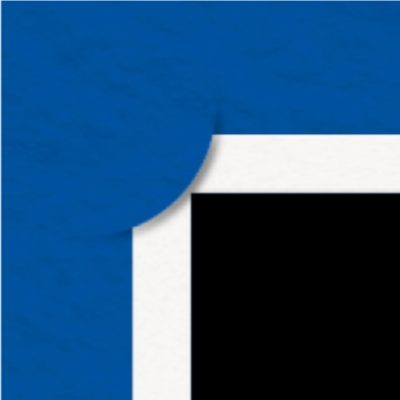 My background is textured, which I'd need to be continued on the top of the curve.
I think I just need to make a curve shape with a shadow, but I've tried various ways and it just doesn't look very good.
Any guidance on how I might achieve this please?
Thanks