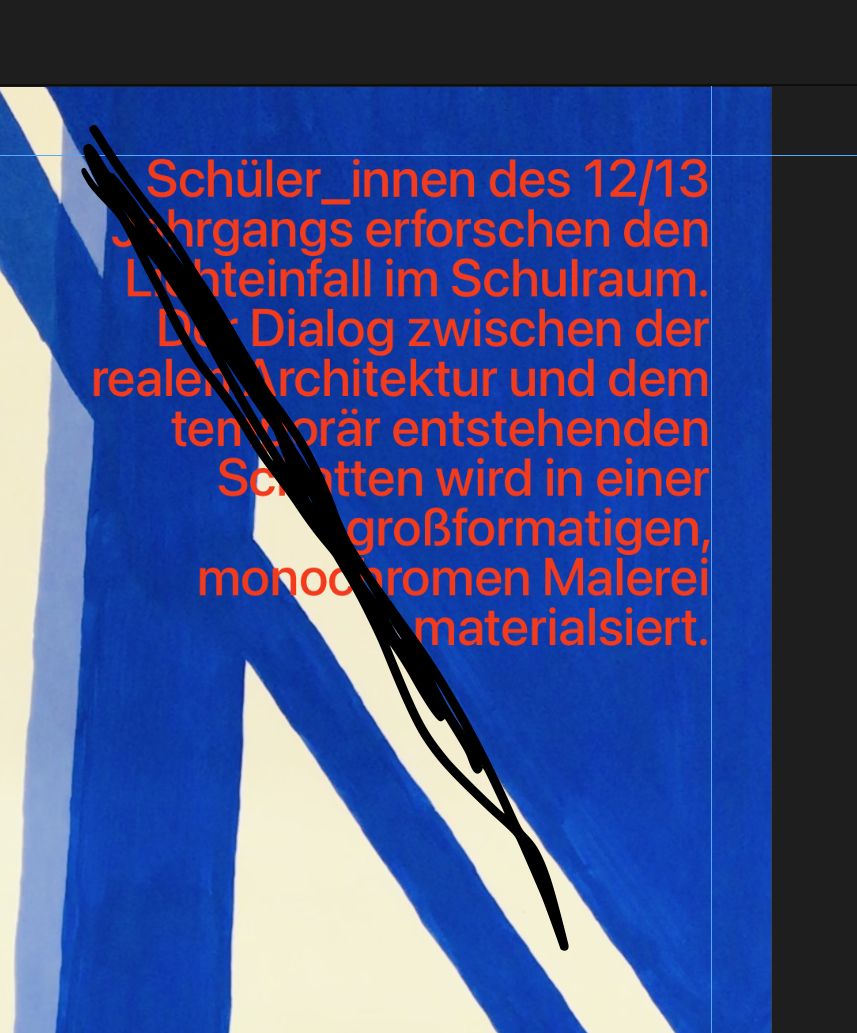 Hey there!
Since 6 days now I'm using the trial version of Pixelmator Pro. In the screenshot u can see what I want to do in my project: I'd like the text "stopping" at this edge. However I didn't find any text flow tool in Pixelmator Pro. I this is very necessary for editing text. I didn't find anything in the tutorials online. So, I think there's simply no tool.
Am I wrong? Is there a tool? If not: Is there any pleasant alternative
in
Pixelmator Pro? I wouldn't be that happy if I had to export it to Photoshop.
Thank You!
Best wishes!
Frederik Breuer
P.S.: Please excuse my standard of English. I'm not a native.