Over the past few months, we here at the Pixelmator Team have certainly kept ourselves busy. Around 6 weeks ago we released the second major Pixelmator Pro update this year — 1.2 Quicksilver — and we've also just shipped a bigger update to the original Pixelmator, bumping it up to version 3.8.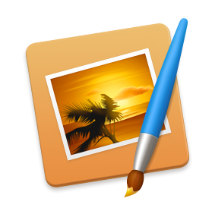 Pixelmator 3.8 Phoenix
First, let's chat about the latest update to the original Pixelmator. As you all probably know, our main focus is now Pixelmator Pro (a.k.a. the new Pixelmator). However, we're well aware that many people still love and use the original Pixelmator every day and it's now approaching 8 years of free updates on the Mac App Store, which, in itself, is pretty damn amazing! In this update, we've added full macOS Mojave support, including some Mojave-only goodies such as dark appearances for various windows and dialogs, accent color support, colorful SVG fonts, and Continuity Camera support. Naturally, we've also included a range of stability fixes and improvements to keep Pixelmator running smoothly.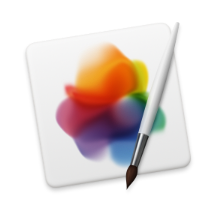 Pixelmator Pro 1.2.3 and the upcoming 1.2.4 update
In case we don't say it enough, we're all very excited about the updates we've been shipping to Pixelmator Pro as well as the updates we've got lined up for the future. The 1.2.3 update is mostly focused around painting improvements and you can now import ABR brushes into Pixelmator Pro. These features and improvements may not sound like a huge deal on their own, but changes like this make everything that little bit smoother and when you combine several such updates, it improves the overall experience a whole lot.
The next update to Pixelmator Pro will be version 1.2.4, which we're planning to release next week. It's going to bring a few more new features that you've been asking for and several really cool things that we dreamed up ourselves. One of those things is the video editing-style color wheels. You can see them live in
this quick sneak peek
on our Twitter profile. It may well be the most fun and intuitive way to change the mood and feel of a photo and it's going to make the already-great photo editing tools even better. Another thing coming in 1.2.4 is resizing algorithms. We'll be adding three for now, but we'll see how things go and may add more in the future. Along with these two features, there's also improved Grain quality, new Automator actions, and some interface tweaks, which would almost be enough to call this a major update, but…
Christmas is coming early this year
We've given ourselves a goal of shipping Pixelmator Pro 1.3 — the third major Pixelmator Pro update this year — before Christmas, so we can have a well-deserved rest over the holiday period. It's going to be a little tricky but, for now, we're on the right track and, if there are no major setbacks, you'll have it before the holidays. Stay tuned for some sneak peeks in the coming weeks!
P.S. We're also doing our very best to release Pixelmator Photo before the year is out, but as is almost always the case, new products take more time than you think, even when you think you've given yourself more than enough. BUT! A public TestFlight beta will be launched in December, also before Christmas. Keep your eyes peeled for sign-ups.