Hi Melissa,
I'm not sure which Pixelmator product you are using so I will try to give you a short step by step tutorial on how to do this in Pixelmator Pro at the same time this method will work more or less the same in Pixelmator Classic.
1) Create the following layers from top to bottom: 1 - the layer with the product colours, 2 - the black background, 3 - Your text.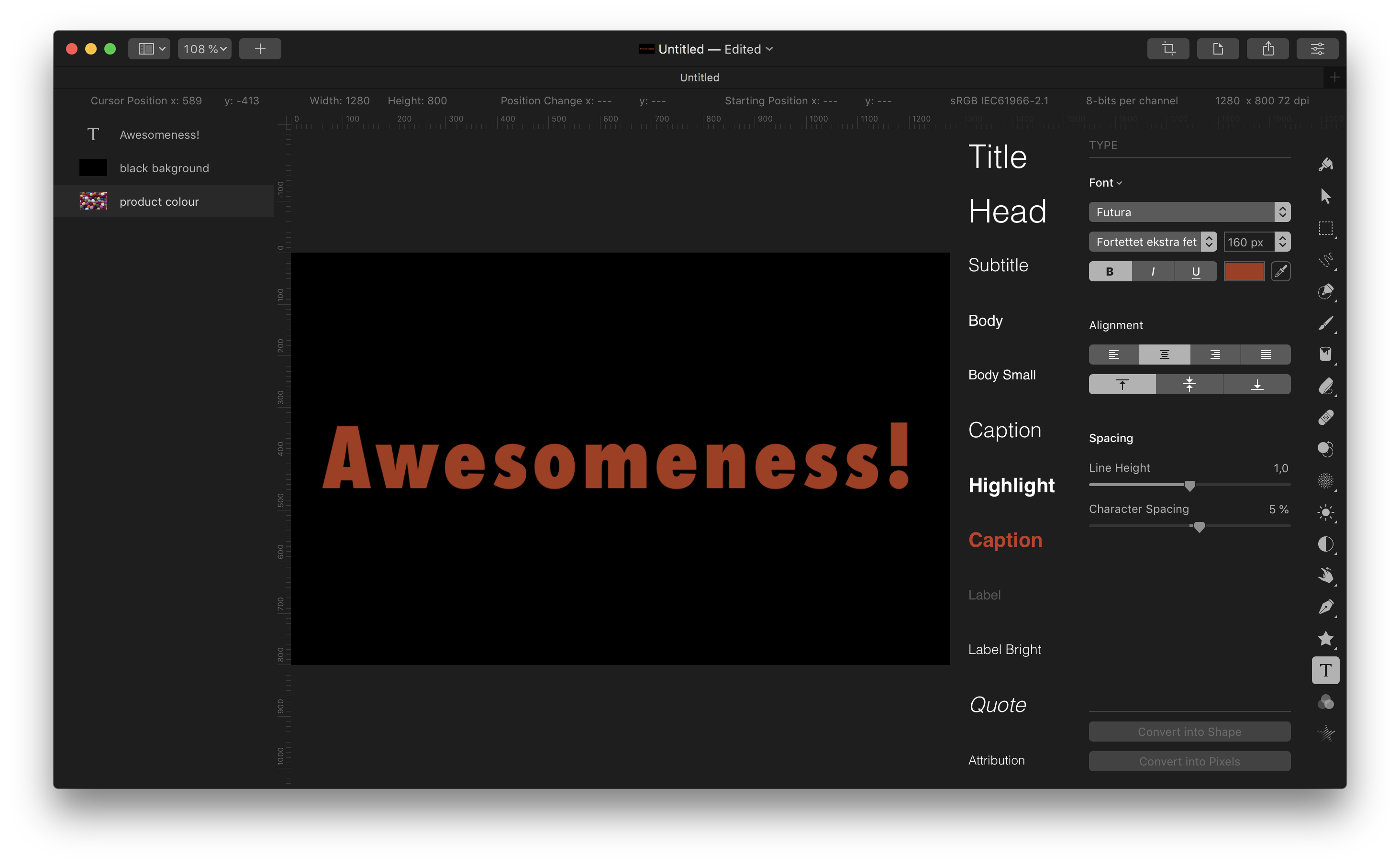 2) Select the text/type layer in the layers overview. Then chose
Load Selection
from the
Edit menu
. This will make a selection of the text.
3) Select the black background layer and ctrl+click on it. From the menu that appears you should choose
Add Mask
.
4) As you can see this doesn't give you the result you want. We have to invert the mask. If the mask isn't selected already, just click on it to select it. Then hit the cmd+I keys to invert the image.
5) Hide the text/type layer (top most layer) by clicking on the eye icon on the right of the layer name.