In cropping tool, when dragging a finger to adjust the right portion and lifting a finger, it just stuck there. Whereas, it supposes to re-center a cropped photo. See ref. image.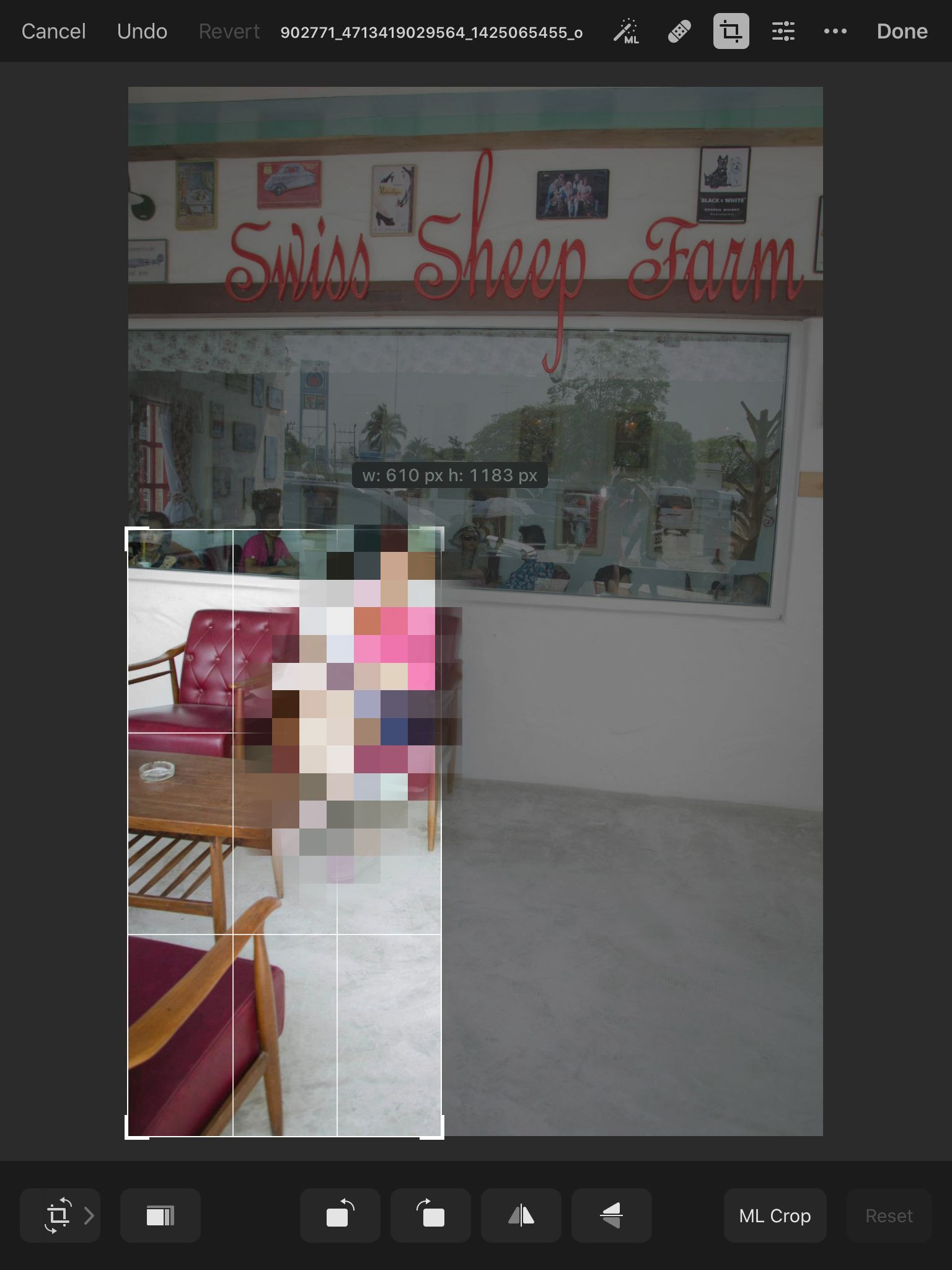 A whole canvas is simply freezing only top menus are still responsively.
Pixelmator Photo V.1.1.3. This happens on both 2019 iPad mini and 2019 iPad Pro 11. However, it is intermittent around 3 times out of 10 times using crop tool.