2020-09-21 08:26:09
Don't know what caused it but this is what I saw when I got my iMac out of sleep.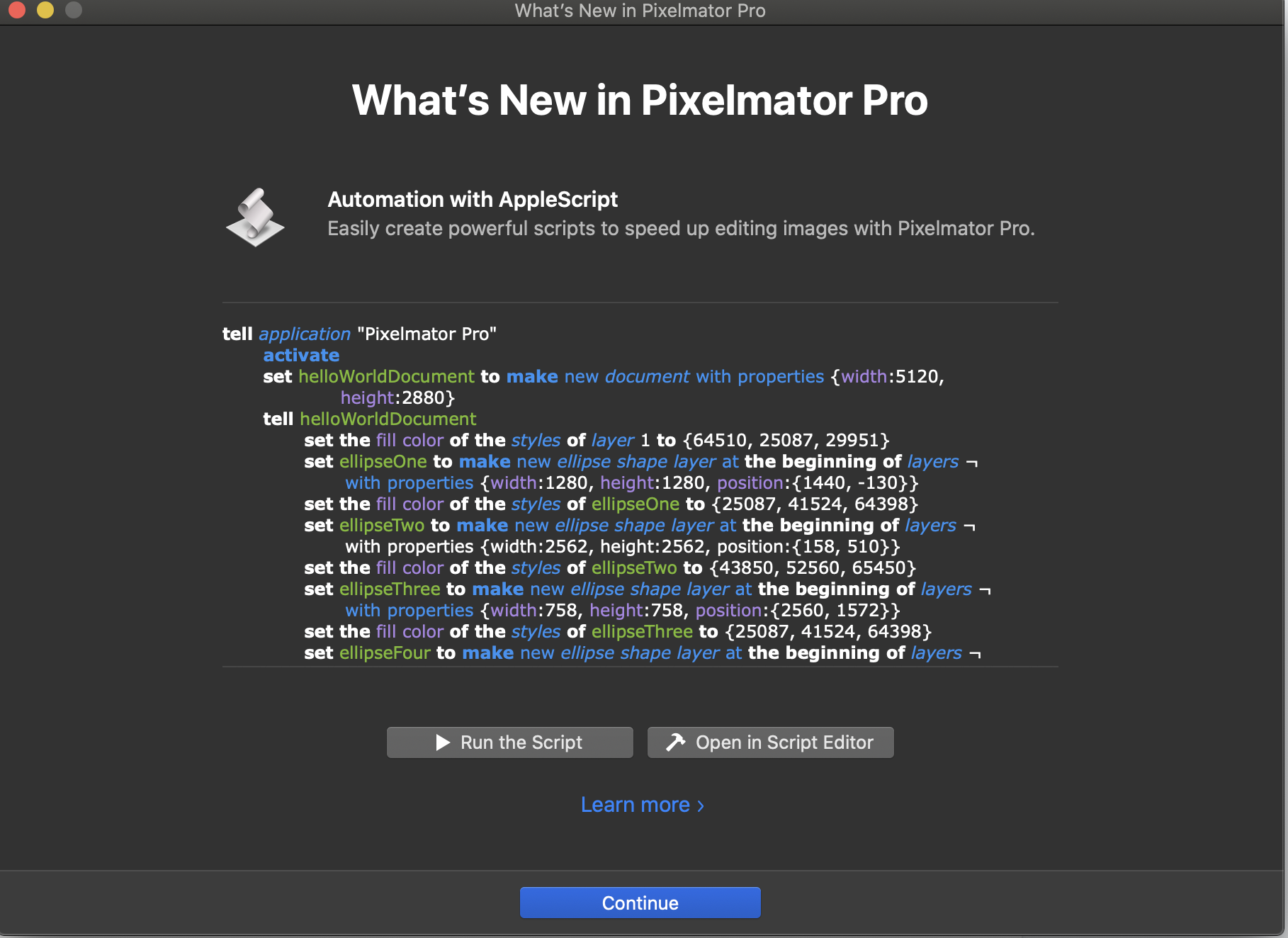 2020-09-21 08:31:11
That's the What's New screen for the latest Pixelmator Pro update — nothing to worry about, it's not a bug.

If you press Run the Script, you'll see the results of that script in action.

2020-09-21 13:33:43
Oh my. Sorry, this was before my coffee... I look at it again and yes, it makes total sense. Please delete this haha.