Pixelmator Pro 1.7 on macOS 10.15.5 on iMac (Retina 4K, 21.5-inch, 2019)
Hi all.
I have an image that has 'effects layers' in it; layers that have a single constant tone in them and exist just so that I can apply an effect to them. In this case the effects are grain and vignette. The image below shows a bright pixel line at the bottom of the thumbnail preview where the vignette effect doesn't seem to have reached. However, when I check the image, it reaches to the edge and, if I check the exported image, that seems fine, too. I think that this is a presentation bug on the preview that export for web shows. Image below. Source file sent to support email with the subject line 'stef-2020-08-10'.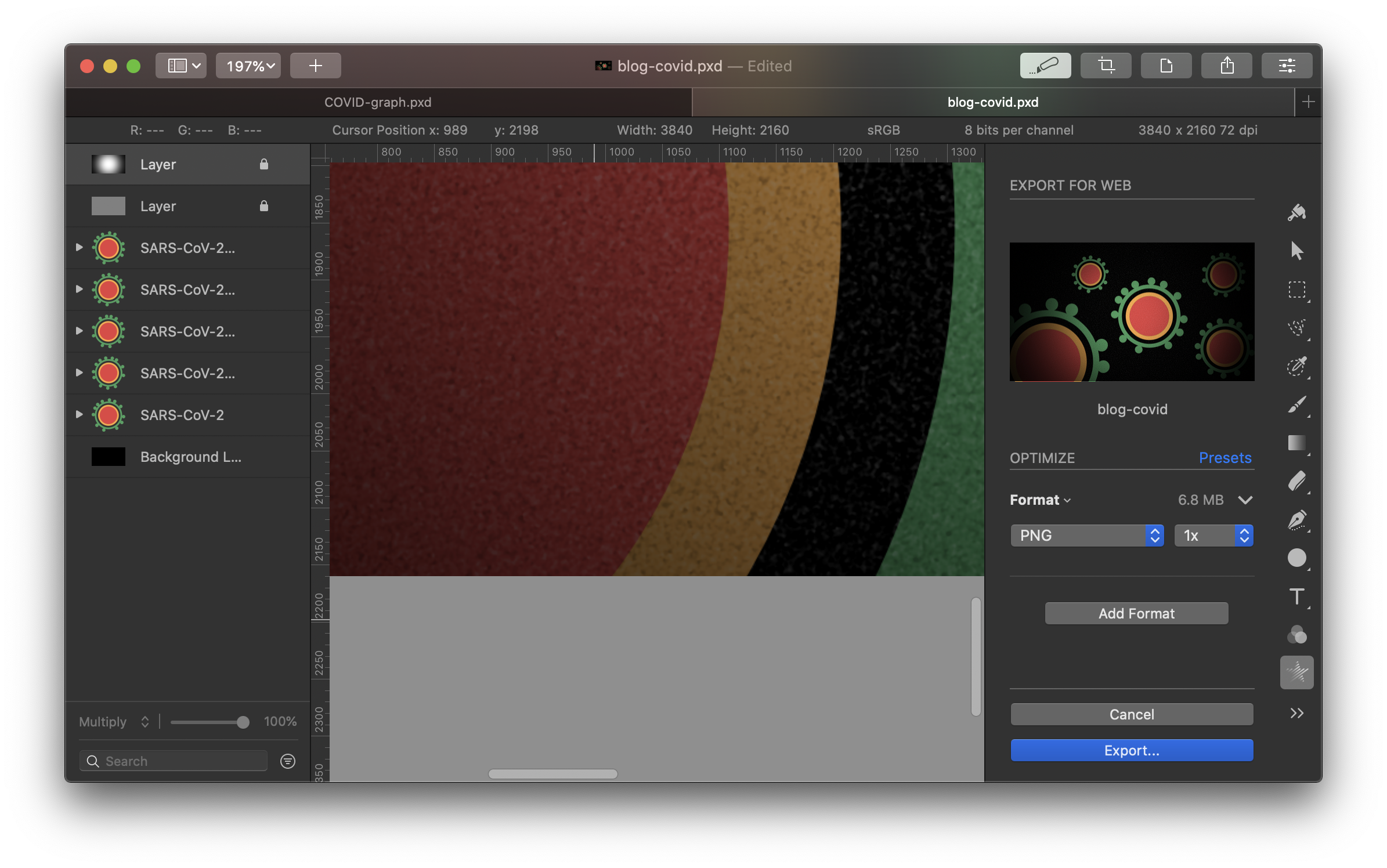 Hope you can reproduce and fix. All the best,
- Stef.