2020-04-28 14:19:09
So I feel like I'm going crazy, I'm working on a large batch of photos, just simple crops and renames of what is in the picture, and today launched Pixelmator Pro to have the Rename menu item be just gone. Am I going crazy? Was it removed? Is it a bug? Is there a way to get it back? Any help would be greatly appreciated as I still have about 100 photos crop and rename.
2020-04-28 14:48:07
Everything appears to be working here — could you try restarting your Mac to see whether that will resolve this? If not, are you running a macOS beta, by any chance?

2020-04-28 14:58:37
I'll reboot at lunch thanks for the fast reply! I am not running betas, Catalina 10.15.4. I'll report back when I do. Thanks again.

2020-04-28 15:55:25
Rebooted, still no rename menu item in the file menu. Using Pixelmator Pro 1.6.1 Magenta.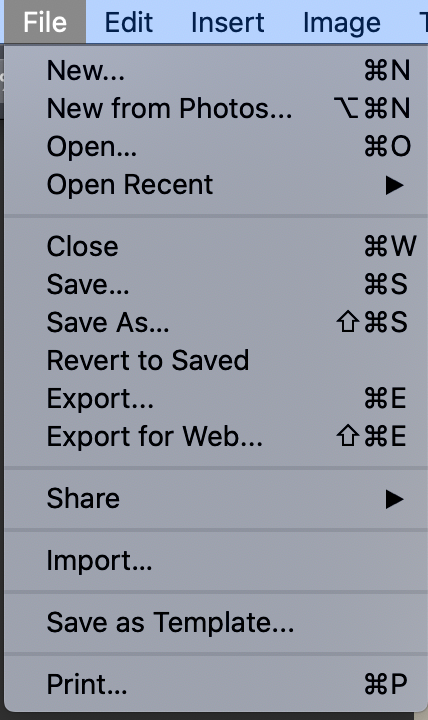 2020-04-29 07:39:35
In that case, I've just been reminded of something else — have you, by any chance, turned off the "Import JPEG, PNG, and TIFF images" option in Pixelmator Pro preferences? That also turns off Versions, which makes this feature possible.

We did this because we couldn't quite get the workflow we wanted when editing and saving those file types directly but we can probably come up with something better now. And we plan to.