I'm a long-time Pixelmator user (4 years) and bought Pixelmator Pro as soon as it was released. I really want to love it, but I keep finding bugs that always make me reach for Photoshop to get the job done.
Something new is happening that has never happened before. Here are the steps to reproduce:
1. Use the Quick Selection or Select Color tool to create a selection.
2. Press Delete to clear the selection.
--> the selection is cleared but only about 90% of it...it looks like a ghost image is still left behind. If I delete again, more of the selection is cleared, but still not all. I can eventually clear what seems to be 100% (but is probably only 99.9999%) after hitting Delete about 20 times.
Why does this happen?
Selecting: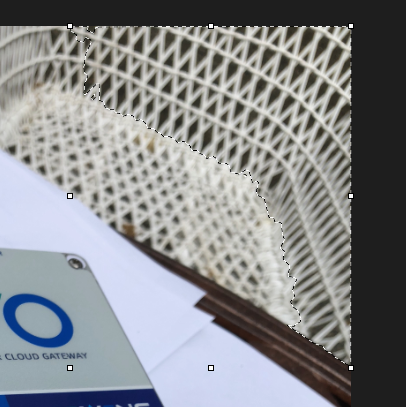 After pressing Delete: