(Pixelmator Pro 1.0.9 on macOS 10.13.3 on MacBook (Retina, 12-inch, Early 2015))
(Color Profile set to Universal)
I was doing some work with primary colours and when applying the invert adjustment, I didn't get the colour I expected. I expect RGB(255,0,0) to invert to RGB(0,255,255), instead I got RGB(0,57,57). So I tried doing a hue adjustment of 180 degrees (which Pixelmator Pro lists as 100%) and got RGB(0,187,187).
Sensing that something weird is going on here, I applied invert to blocks of RGBCMY (ordered RYGCBM), flattened the adjustment and re-inverted it to see if it got back to the original colours. I repeated this by changing the hue 180 degrees. Results are below: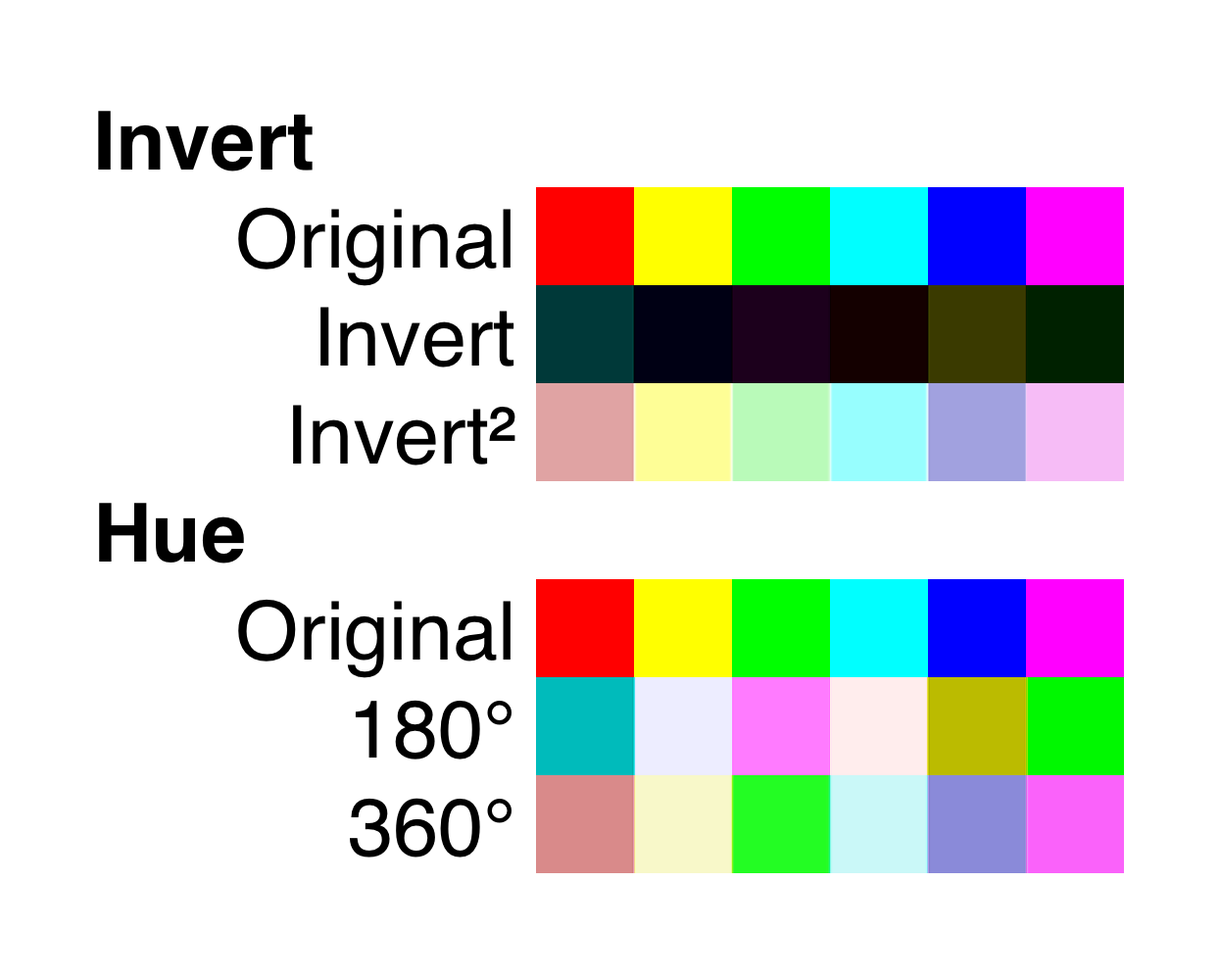 I hope you can reproduce the effect and hope you can tell me what is going on.
Thanks,
- Stef.
P.S. There's also some strange blur happening between the boxes that have been inverted/hue adjusted. Zoom in to have a look.