2018-12-20 15:05:51
That's a cool effect! It might be a little tricky to add something like that as a standalone effect, but you can achieve something similar manually by duplicating a text layer with a stroke and moving it down and to the right by 1 or 2 pixels. Here's a quick version I whipped up as an example: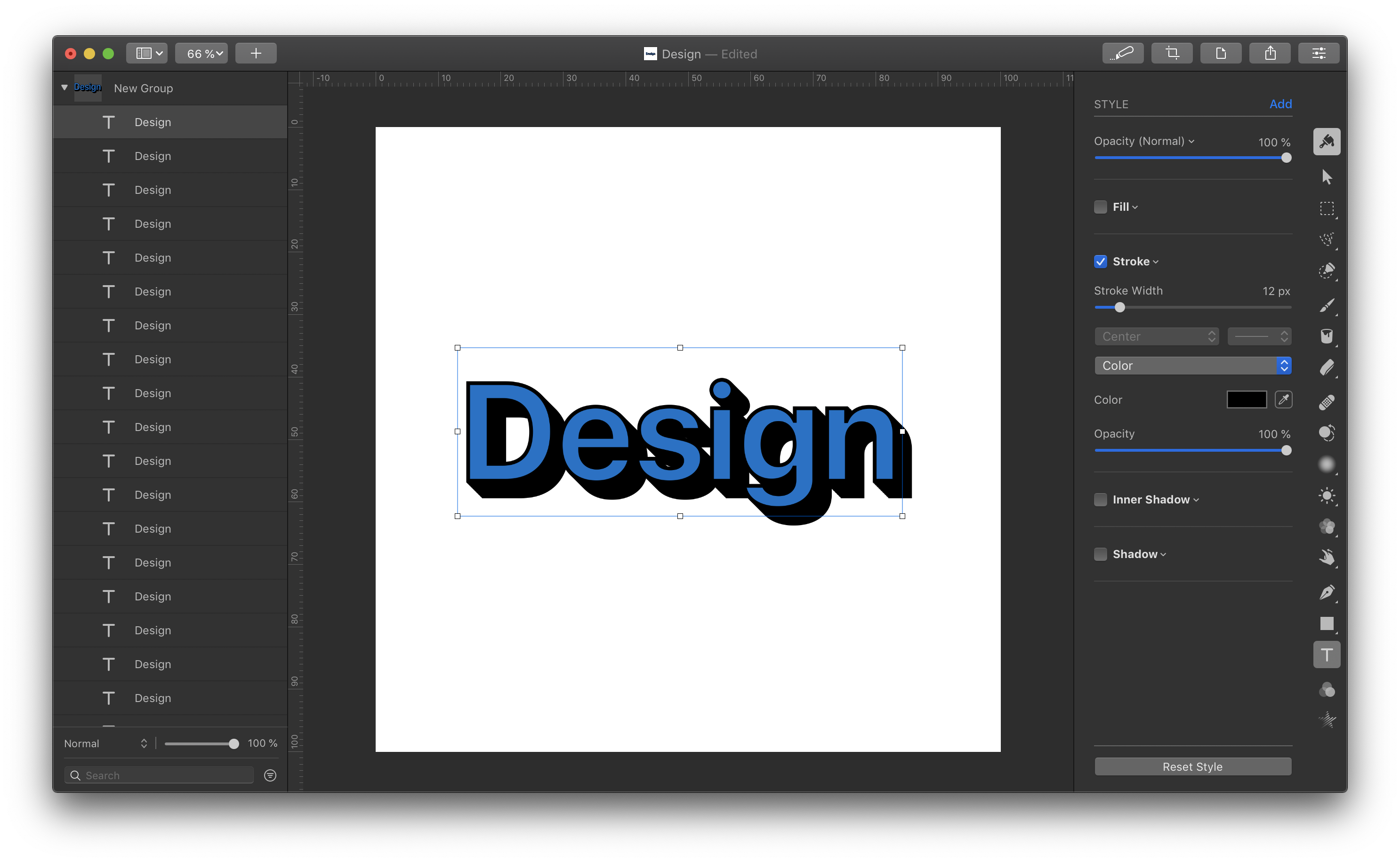 P.S. Make sure to merge down the finished result as that many stroked layers might slow things down a bit.

2018-12-20 15:09:06
Looking online I see that in in Illustrator, I believe, you can take an object and have it duplicated hundreds of times. You can indicate the movement direction and enter the number of iterations. Perhaps that kind of feature could be added? Or a way (not sure if it's possible) to paint with text (i.e. using some text as a brush, drawing it at a 45 degree angle)?
2018-12-20 15:16:55
Good point, that might work! In any case, I've passed this on to the dev team.

2018-12-20 15:24:22
Just played with it. Not too hard to do using your method actually. And when you merge to create a larger block you can just duplicate that and shift-drag it at 45°. Of course it would be neat to have 3D letters so you have shading on the "edges" of the extended part.