2018-06-04 16:52:31
Hello,
Please can someone explain how I can edit text I've previously inserted on my photo? Is it possible?
2018-06-04 18:23:47
Hi Sandra.
The answer is an awkward, "It depends."
If you've converted the text to shapes or bitmaps then it can no longer be edited as text. Otherwise it should be fine. Just select it either by clicking on it or selecting it in the layers panel on the left. Then double-click on it.
Find the text in the layers panel on the left of the screen. If it's still editable as text then you should see a 'T' for text in the layers panel (see image below):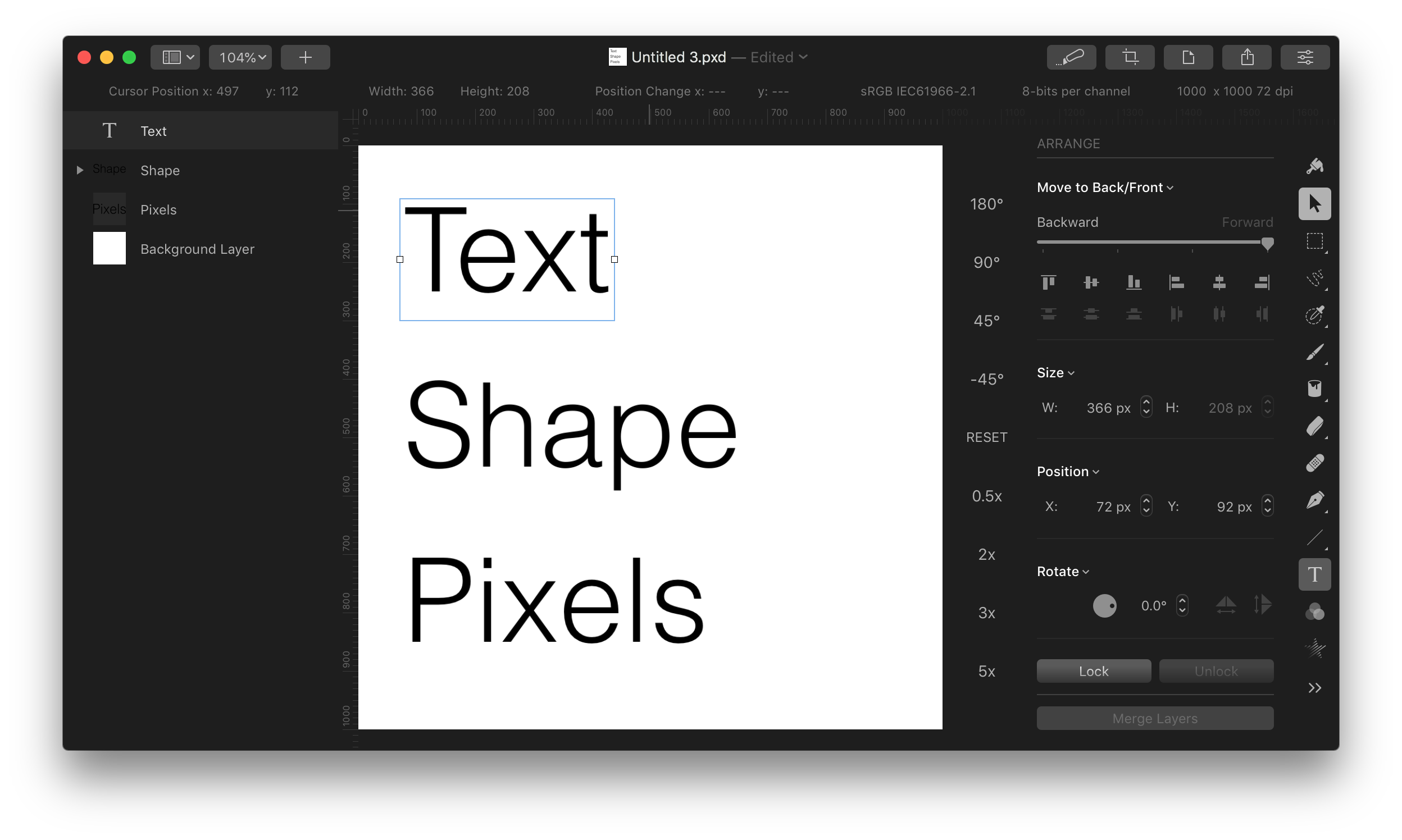 Hope this helps. Let me know if not and I'll see what I can do to help.
- Stef.

2018-06-04 22:05:07
Thanks very much Stef.
I 'think' I perhaps converted it to shapes.
I'm unsure how to access the above screen you have screen shot?
Sorry, I've had Pixcelmator for a few years now and still very much finding my feet with it!
2018-06-04 22:20:12
The team at Pixelmator make two Mac products: Pixelmator (sometimes called Original Pixelmator or Classic Pixelmator to differentiate it) and Pixelmator Pro. You posted in the Pixelmator Pro part of the forum so I assumed you were using Pixelmator Pro. No biggie. In Classic Pixelmator, the screenshot would look more like this (it still has the big 'T' for editable text):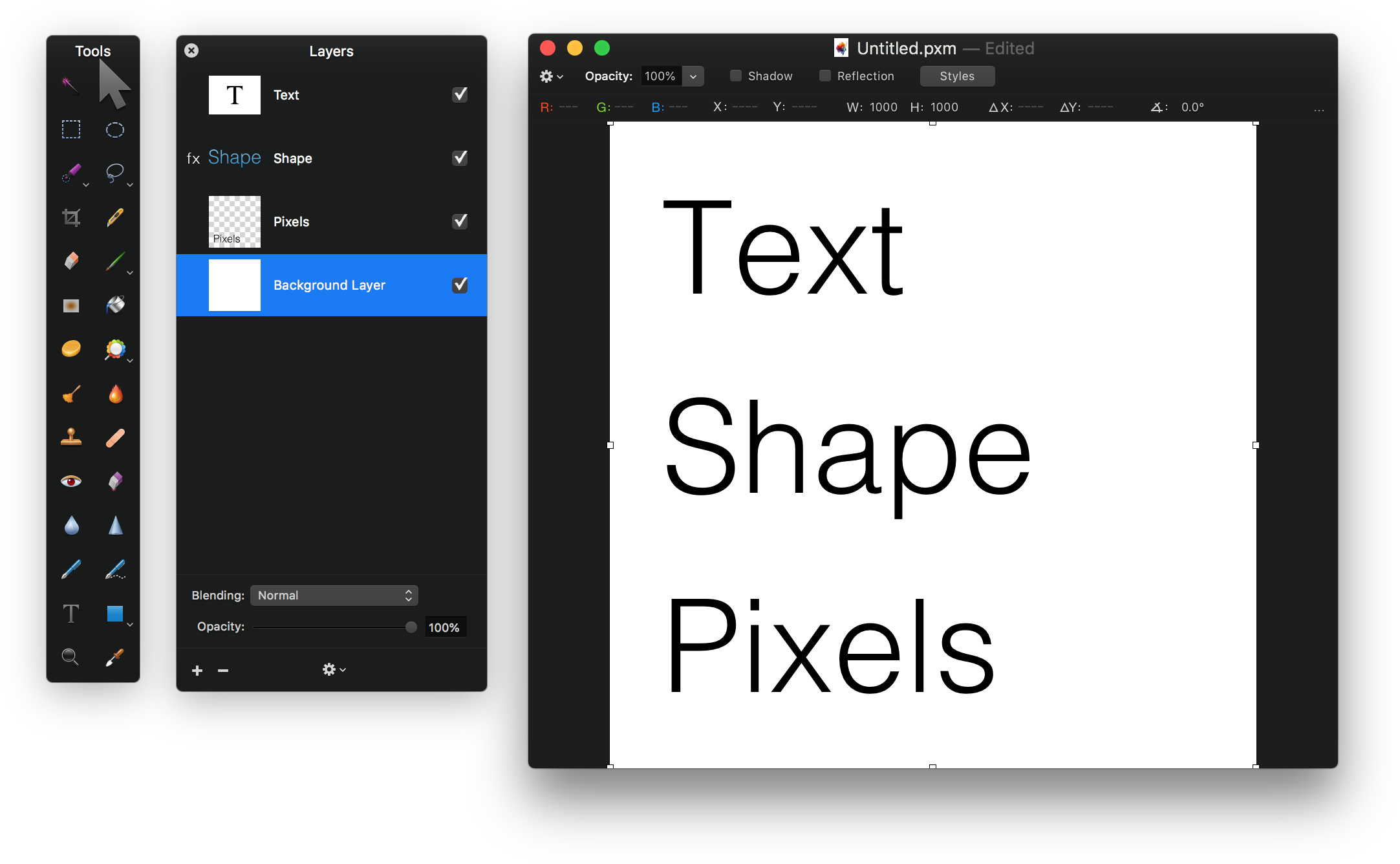 Is that more like it?
- Stef.