2017-11-29 19:35:08
I cannot paste hex code in color choose for gradient tool in Pixelmator Pro.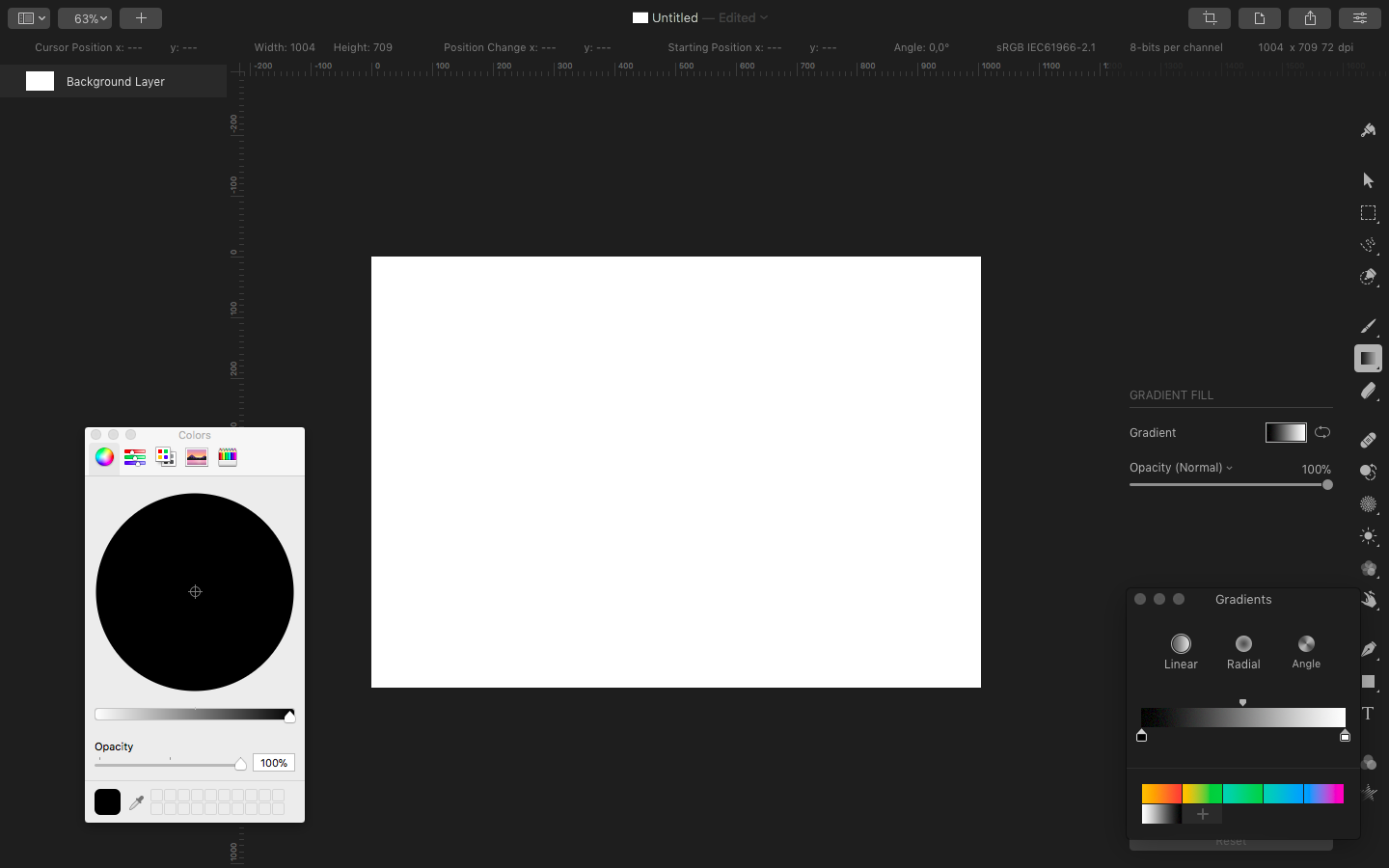 This is how it looked in Pixelmator: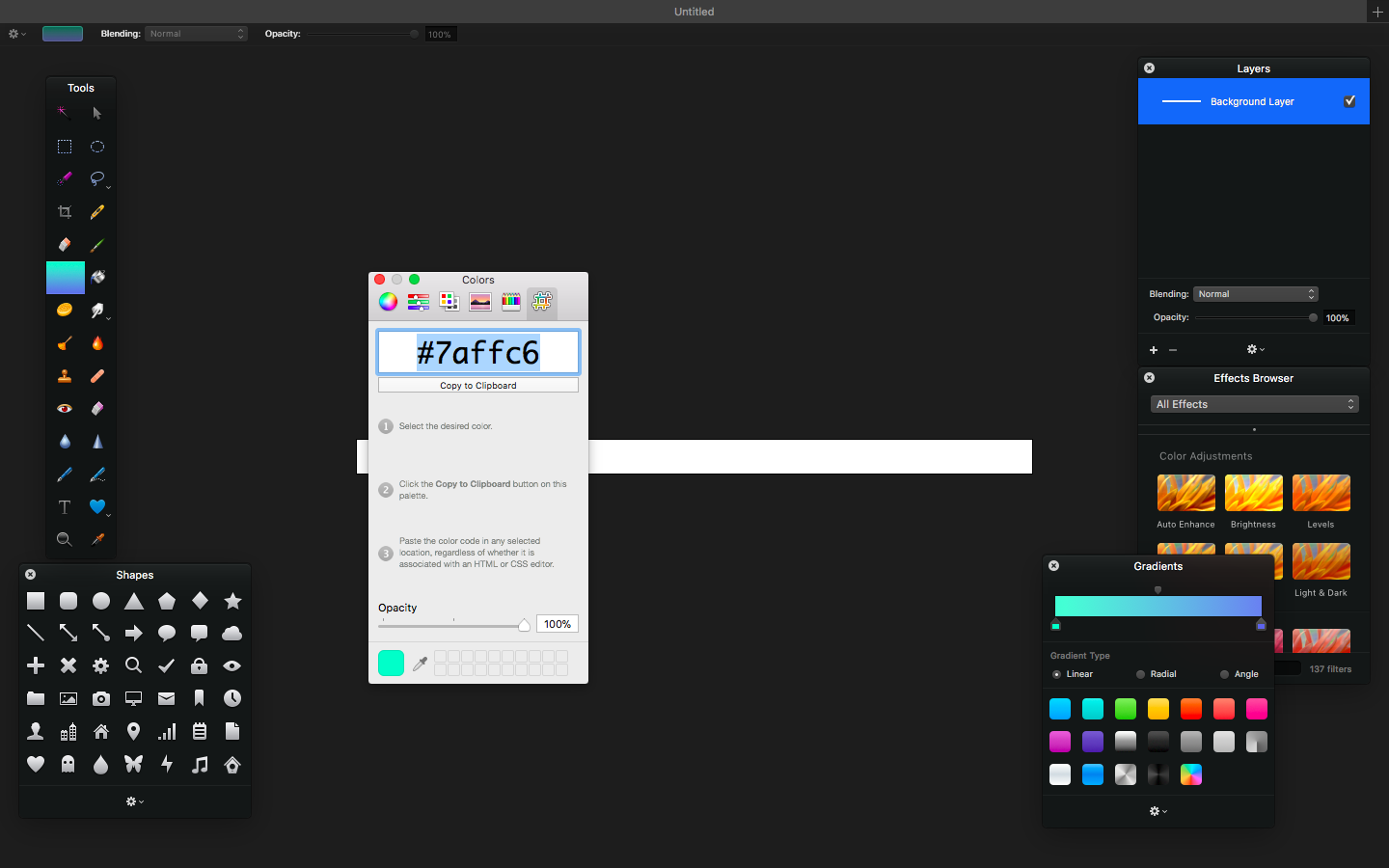 2017-11-29 20:47:03
We're a bit back in the old days with the earlier versions of Pixelmator. There we had to install a hex color picker manually for a period until the team implented one themselves. Here is the one we used to install with the earlier versions of Pixelmator. You can try it out:
http://rubicode.com/Software/RCWebColorPicker/

2017-12-28 14:46:38
I was pretty disappointed that this doesn't seem to be included in Pixelmator Pro. I use it a lot for various purposes and this would mean being forced to run Pixelmator and Pixelmator Pro together.

2017-12-29 13:50:01
It's also there by default in the colour picker. Select the Colour Sliders tab, the RGB Sliders from the select box.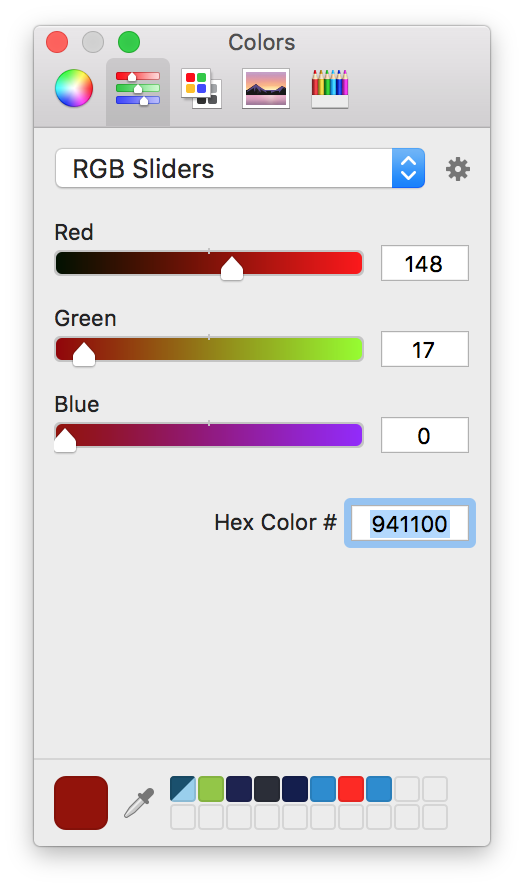 2018-11-13 09:00:26
You can also get the original Pixelmator hex color picker in Pixelmator Pro (and system-wide, in fact) by installing it using the instructions here:
viewtopic.php?f=5&t=15799