2018-05-11 19:01:26
Hi Jeffrey.
You caught me feeling uninspired and lethargic so I thought I'd see what I could do. Here is my 5 minute interpretation of the above.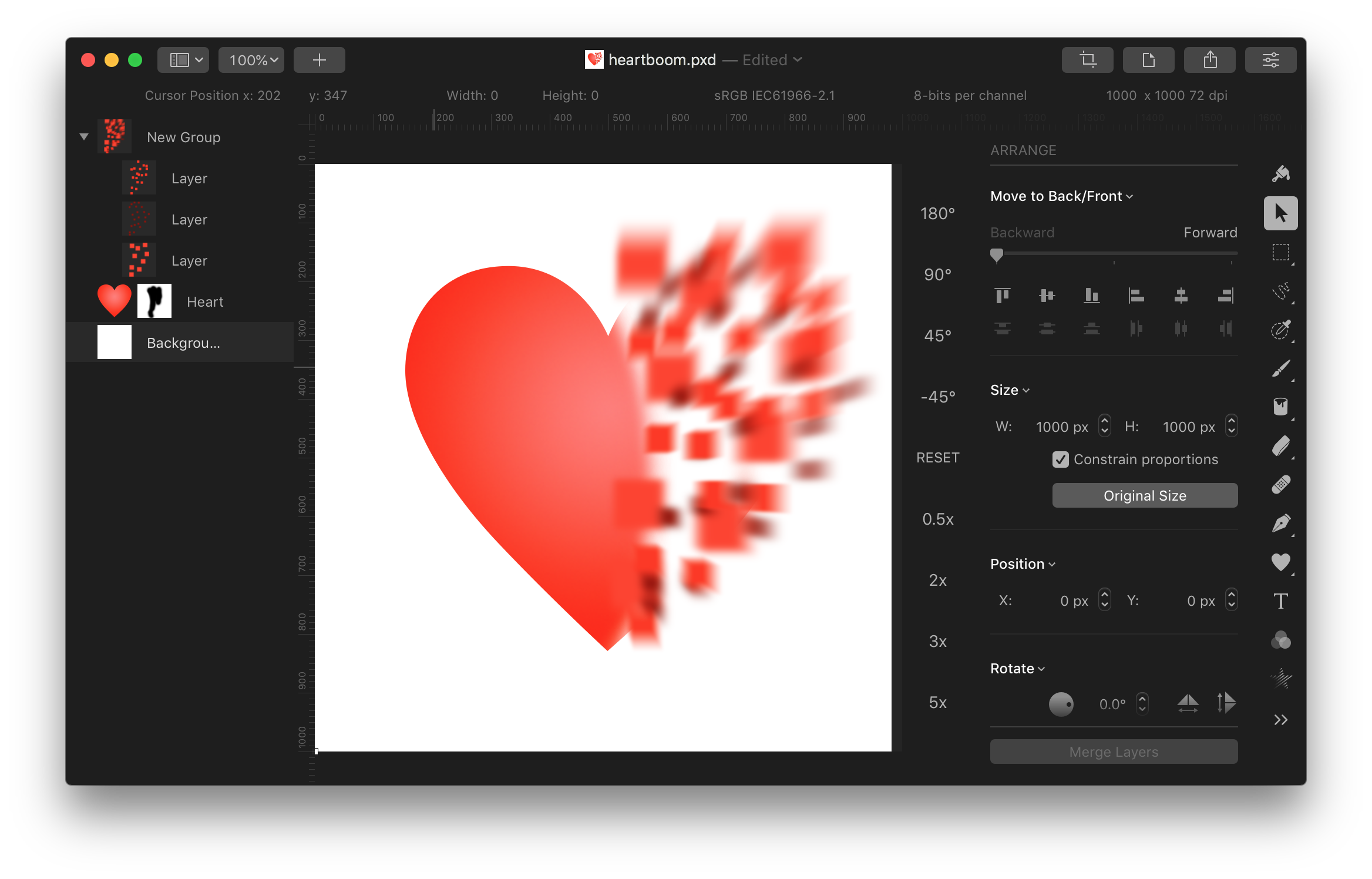 1. Fill the backgroud white.
2. Add your unexploded shape to a new layer and set the opacity to 50% (we'll set it back to 100% later - this is just so that we can see what we are doing.)
3. 4. 5. Draw explodey dots with varying colours and brush sizes on various layers. Use Gaussian blur to blur each layer to taste.
6. Take the heart (or whatever shape) back to 100% opacity.
7. Add a mask and, with a soft brush and black paint, paint out the bits you don't want on the mask.
8. (optional). Group the pixel brush layers and add a Zoom blur to make them all
'splodey
.
Let me know if you get stuck. I'll be in and out of the forum tonight.