Images below illustrate my issue. Image's location in workspace hides substantial portions of my images. Cannot figure out how to correct this. I'm using latest update of Pixelmator Pro (1.0.9) on a 2017 MacBookPro.
This image of my screen shows that the entire image is only viewable @ 25% enlargement of image.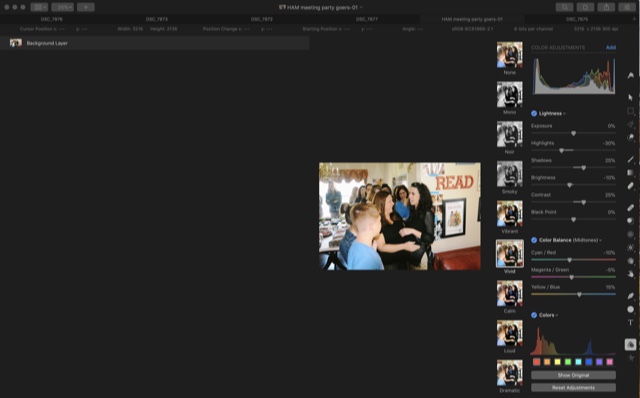 2nd image shows workspace with image @ 100%.
Comments: The original image's orientation is landscape, but now the view orientation is portrait - How to fix that? Note I've lost view of both the left and right sides of the image.
How may I position any open image's left side up agains the left side of the work space? Surely this is possible, but so far unable to find that control setting.