The time has come. It's time for us to give all of you still using the original Pixelmator a friendly nudge to check out Pixelmator Pro, the successor to the image editor you know and love. And to do that, we've created a special
Upgrade
page outlining all the goodness of Pixelmator Pro.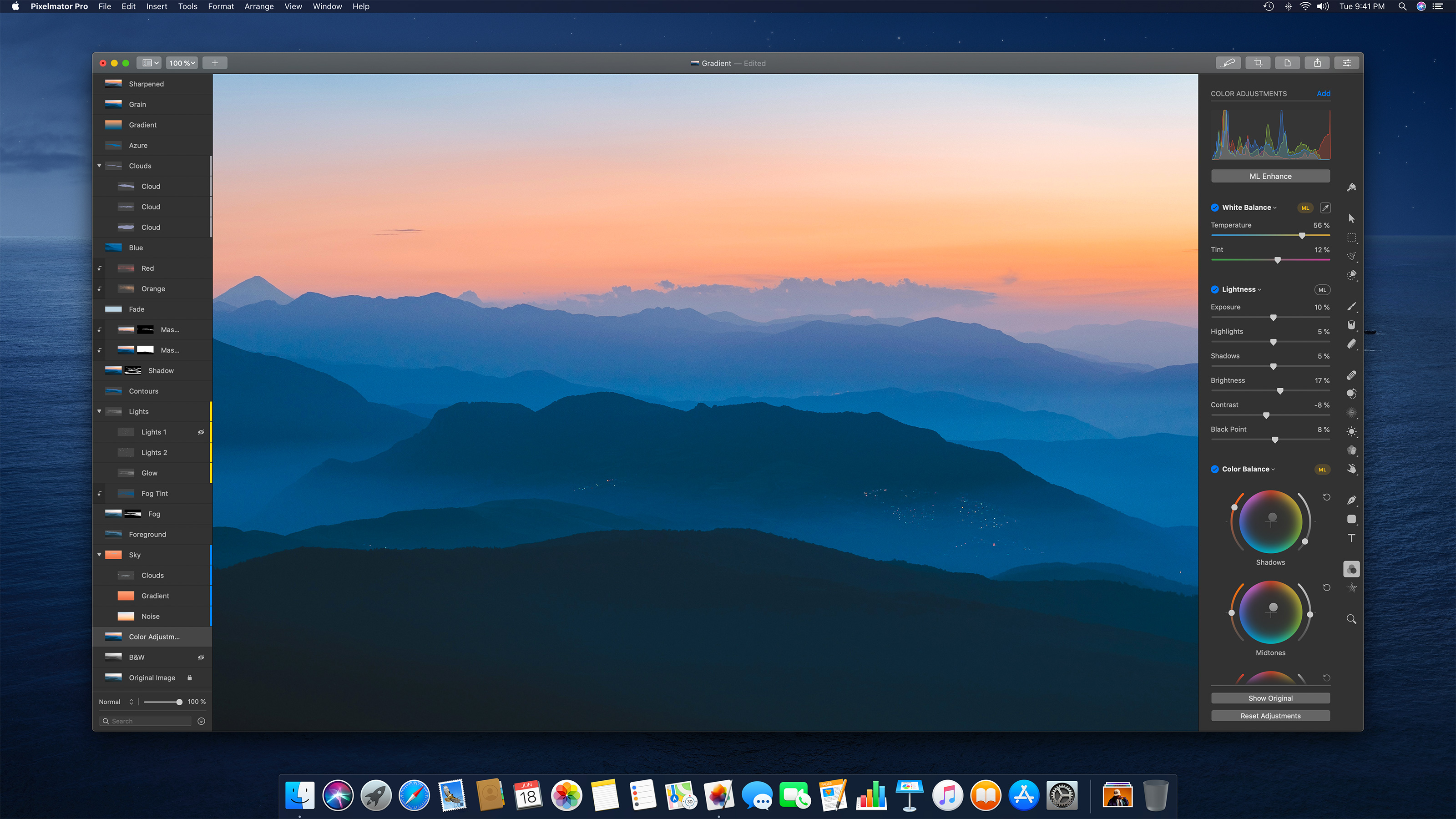 The new page includes an extremely
in-depth comparison
of the two apps, some FAQs about the upgrade, and a little roadmap that even existing Pixelmator Pro users will find very interesting. Naturally, there's an upgrade discount of up to 50% for all of you who purchased the original Pixelmator from the Mac App Store.
If you think it took us a while to get this page together, you'd definitely be right. But, to be honest, we've just been focusing like crazy on Pixelmator Pro itself and making the app as good as it can be. When (nearly two years ago now) we launched Pixelmator Pro, its average worldwide rating was stuck at 3.7 for about a year and that told us there was a whole bunch of things, large and small, that need to be improved. So we focused on doing just that. With lots of free updates (27 and counting) since then, we're incredibly proud to see the app now rated 4.7 worldwide with over 4,000 ratings and over 3,300 five-star ratings. And we're also incredibly proud of the
Mac App of the Year award
it received from Apple as well.
What's more, when Pixelmator Pro launched, app bundles (and, by extension, upgrade bundles) were not yet available on the Mac App Store. So, now that we can provide an upgrade discount, we think it's a great time to give you existing Pixelmator users a handy page to answer all the questions you might have about upgrading to Pixelmator Pro and some more information on the app itself.
Visit the new
Upgrade to Pixelmator Pro
page to see why so many people have already made the switch. And if you have any other questions, we're always here to answer them either in the comments or via email at
support@pixelmator.com
.